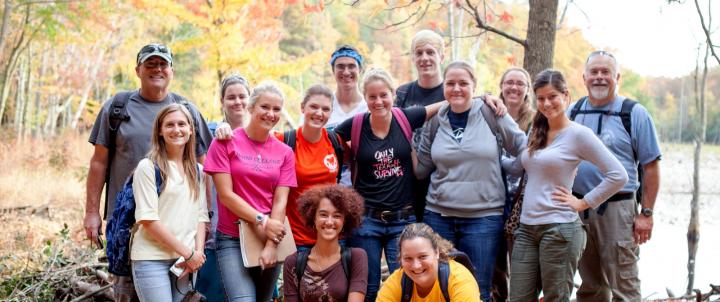 Hood-CCWS offers both formal and informal education programs to augment the College's environmental biology curriculum. One of the goals of the center is to create a socially and ecologically responsible community. We believe that starting with education is key to achieving our goals.
Our education programs encourage multi-disciplinary / cross-disciplinary approaches to learning. They are student-centered and provide opportunities for student-scholars to participate with their peers and faculty mentors in a variety of collaborative research projects regarding coastal and watershed issues.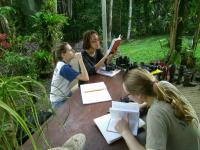 Formal education opportunities administered by Hood-CCWS encompass both on-campus and field study components as part of the curriculum. These include our semester-long, multi-course Coastal Studies program based in the Chesapeake Bay watershed, as well as field-based coastal experience courses in such places as the Bahamas and Costa Rica.
We provide introductory courses in geographic information systems (GIS) applicable to all undergraduate disciplines. Hood-CCWS also provides resources to support a certification in GIS through the environmental biology graduate program.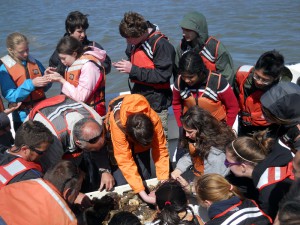 The Center will provide the local K-12 educational community with:
• Training for pre-service and in-service teachers to support new core learning goals, next generation science standards and new initiatives in environmental literacy
• Advanced lab and field experiences for high school students enrolled in environmental science and other STEM disciplines.
• Special place-based summer science experiences for middle and high school students in the Central Maryland region.
Outreach is a fundamental pillar of our vision. The community is an integral part of our watershed and our local environment. The Center endeavors to bring educational services and programs to the local community, as well as communities throughout the Chesapeake Bay area. Educational outreach empowers people in these communities with the information necessary to enact change in their watershed so that they can live in a healthier and greener environment.
Are you ready to say Hello?
Choose a Pathway
Information will vary based on program level. Select a path to find the information you're looking for!