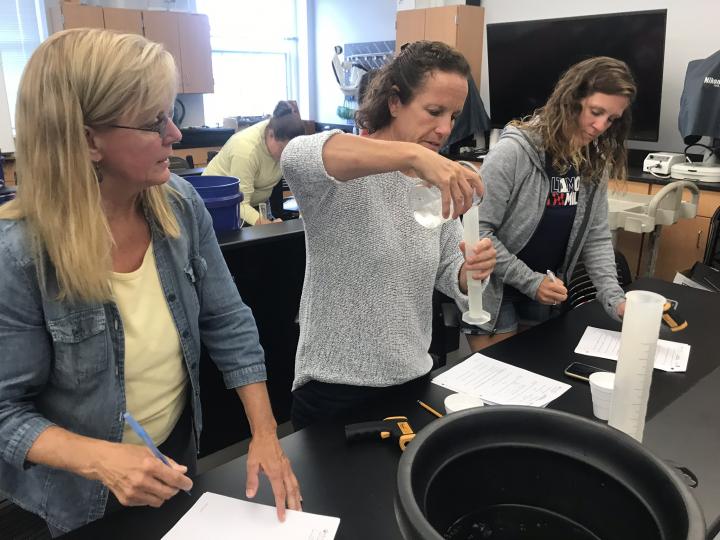 CCWS provides training and materials needed to implement the Schoolyard Urban Heat Program in the classroom. Training reviews the core concepts of extreme heat, its impact on the environment and human health, the hands-on lessons and labs, and temperature data analysis used to evaluated the schoolyard's urban heat impact.
Schoolyard Urban Heat Studies
‣Training Videos
‣Teacher's Manual with Lesson Links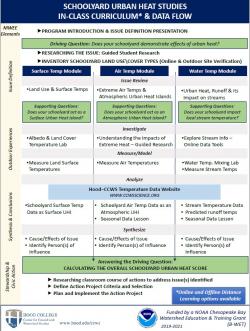 PDFs only; PowerPoints available on request 
TEACHER MATERIALS
TAB 2: CURRICULUM MATERIALS
Curriculum Overview Graphic and Outline (PDF & see image right)

TAB 3

: Issue Definition & Student Background Research

TAB 4: Surface Temperature Module

TAB 5: Air Temperature Module

TAB 6: Water Temperature Module

TAB 7: REFLECTION PHASE

TAB 8: ALTERNATIVE & DISTANCE LEARNING OPTIONS
For more information on the above lesson plans contact Susan Simonson or Drew Ferrier
Are you ready to say Hello?
Choose a Pathway
Information will vary based on program level. Select a path to find the information you're looking for!