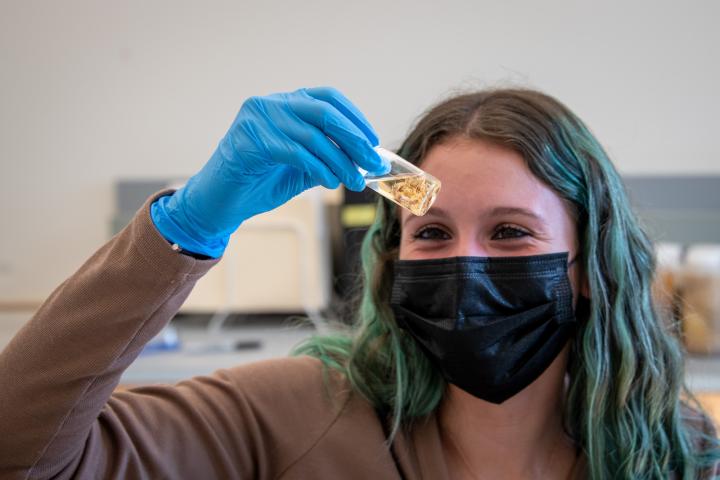 Currently, CCWS is involved in research ranging from coral reef restoration to water quality in local waterways. CCWS involves both students and the general public in various research projects.
Geographic information systems (GIS) are a fundamental tool for the study of geo-spatial information. As such, it is a critical component for the analysis of coastlines and watersheds. Both students and faculty within the coastal studies program draw upon its considerable abilities for their work. Moreover, GIS lends itself to multidisciplinary investigations that can simultaneously relate natural and social factors on the same spatial scales – another objective of the CCWS.
GIS is a tool that transcends interdisciplinary boundaries. An environmental scientist might use GIS to track soil erosion in a watershed or pollution sources. Archaeologists commonly use GIS to study the spatial relationships among artifacts and geological data from sites in local or regional contexts. Sociologists, political scientists, and historians use GIS to examine spatial and temporal trends in social phenomena like poverty, environmental discrimination, voting patterns and dispersal patterns of selected populations.
Citizen science involves the participation of a network of volunteers in conducting observations, making measurements and performing analyses of environmental parameters with regard to local environmental issues. Such endeavors often go hand-in-hand with restoration efforts. These volunteers may be Hood students, interested community members or specific stakeholders.
Citizen science programs rely heavily on the expertise of local academic institutions and their faculties to provide leadership and guidance in the experimental design, protocol development and analysis of data generated by such efforts. Through the Citizen Science Initiative, the CCWS, in close partnership with local non-profit environmental organizations and appropriate governmental agencies, participates fully in citizen science endeavors that involve local or regional watershed issues.
The Hood environmental science and policy program has a history of performing service learning projects for local agencies and organizations, such as Frederick County government (preliminary planning of Utica Park), the National Park Service (environmental impact statement for the Monocacy Battlefield), Frederick City (restoration of the Carroll Creek Wildlife Park and mitigation of nuisance algal blooms in Carroll Creek Park), Frederick County Public Schools (the Monocacy River Monitoring Program) and Maryland Department of Natural Resources (studies of invasive crayfish in the Monocacy river). Students gain valuable authentic learning experiences and the agency or organization obtains valuable information concerning relevant environmental issues. The Citizen Science Initiative will allow these activities to continue and expand, as Hood further builds a reputation as a local resource for addressing environmental problems in a scientifically sophisticated and unbiased manner.
Publications
CCWS Biennial Report (2014-2016)
Are you ready to say Hello?
Choose a Pathway
Information will vary based on program level. Select a path to find the information you're looking for!