Leadership for Emergency Academic Preparedness (LEAP)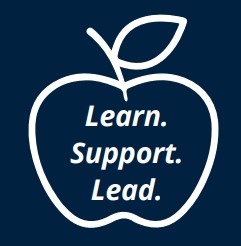 LEAP: Leadership for Emergency Academic Preparedness
Learn. Support. Lead.
Needless to say, many of us find ourselves in uncharted territory. The coronavirus pandemic of 2020 created an immediate need for teachers to shift to online instruction with little preparation, and the virtual teaching and learning environment of the Fall 2020 school year has called for rapid adjustment of plans, materials, and mindsets. All the while, the health crisis, uncertainty of a timeline for resolution, isolation, economic impact, and a new way of living in socially distanced and virtual ways has traumatized some adults and children.
In light of these circumstances, the LEAP program seeks to support teachers, and thereby support learners and the broader education profession, by doing the following:
equipping

teachers with knowledge and pedagogogical strategies for supporting all students and, in particular, at-risk learners.

building professional learning communities

to support self-care, collaborative learning, professional problem-solving.

developing teachers'

capacity to mentor and lead colleagues in best-practices in emergency instruction.

providing opportunities for teacher leaders to share their emergency instructional preparedness experiences and expertise.
Learn
Participants in the LEAP program will attend workshops and seminars to deepen their understanding of timely topics such as trauma sensitive teaching practices and universal design for learning. Workshops will be led by engaging experts and will feature opportunities to reflect on and apply content.
Support
We believe teachers who are connected to a professional community and who can collaborate on strategies for supporting their students are likely to be more resilient mentally, and therefore can be more effective teachers. The centerpiece of this program is the establishment of a professional learning network to provide opportunities for resource sharing, peer mentoring, collaboration, and sustained encouragement to teachers as they engage in virtual, socially distanced, and/or emergency pedagogy. Professional learning communities (PLCs) provide forum and focus for educators who may be experiencing many of the same challenges as the students they teach.
Lead
During this pandemic, teachers will become the true experts in what it means to teach in times of emergency and transition.  The LEAP program will foster this expertise and provide opportunities for teachers to assume leadership roles in their schools and in the broader profession.  A signature outcome of the program will be a collaboratively produced publication to guide future educators in times of emergency teaching.
This program is sponsored by the Maryland Governor's Emergency Education Relief (GEER) Fund.
**Click on LEAP Application and Benefits (left menu bar) for more information and the application link.**
Are you ready to say Hello?
Choose a Pathway
Information will vary based on program level. Select a path to find the information you're looking for!