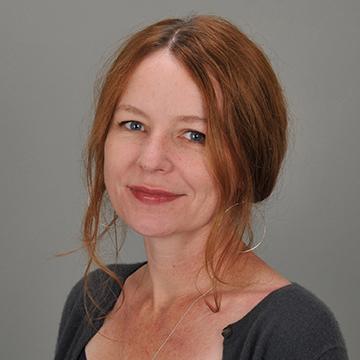 Undergraduate Faculty

Graduate Faculty
Associate Professor of Art History
Office
Tatem Arts Center, Room 106
Office Hours
Tuesday 1:00-2:00pm
Thursday 1:00-2:00pm
and by appointment
Biography
The objects, monuments and architectural spaces that surround us and shape our lives have much to tell us about our values, desires, needs, aspirations and sense of both our personal and cultural identities. The same is true of the past and, as an art historian, my goal is always to try to find new ways to see and hear what stories and ideas these objects have to tell us.

As a medievalist, it is perhaps not surprising that I often think of all objects as a form of relic—something special that can bring us into direct contact with a figure or moment long past. In my courses, which range around the Mediterranean from Late Antiquity to the Early Modern era, we explore new ways to see and approach these objects and how to learn to listen to their stories.

My primary research field is medieval European art and my scholarship to date has largely focused on the impact on and presentation of the Crusades and crusading ideology in the visual culture of southwestern France in the 12th century. My current book project explores a range of examples in which the desire for Jerusalem and sacred materials connected to that city was complicated by or connected to crusading notions, perceptions and representations of Islam. I am also the co-editor of a collected volume of essays, The Crusades and Visual Culture, (Ashgate, 2015).
Education
Ph.D., The University of Texas at Austin, Art History
M.A., Southern Methodist University, Art History
B.A., Hood College, English and Art
Are you ready to say Hello?
Choose a Pathway
Information will vary based on program level. Select a path to find the information you're looking for!