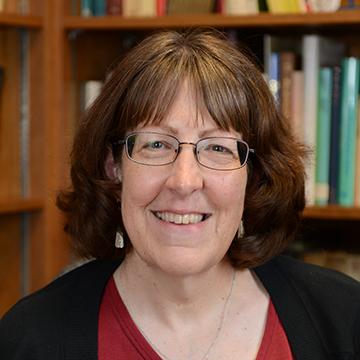 Undergraduate Faculty

Graduate Faculty
Hildegarde-Pilgram Professor of History
Office
Rosenstock Hall, Room 108
Biography
I'm a medieval historian who teaches courses in ancient history, medieval history, early modern Europe and research methods. My interest in history began at the age of 14, when I read Josephine Tey's classic murder mystery "The Daughter of Time," about Richard III. Until then, I'd never realized that there were controversies and unsolved questions in history. I followed up by reading everything I could find about Richard III, and then I branched out to reading more widely about medieval England, which is pretty much what I'm still doing.

After earning my bachelor's degree in medieval studies as a transfer student, I taught high school for a couple of years before going overseas for my doctorate. I decided to study in England because I would be in a place with a medieval past, because of the access to medieval archives and sites, and because of the adventure of living in another country and learning about another culture. But I was delighted to be able to come back to my native state of Maryland to teach.

Here at Hood, I enjoy covering a wide range of courses and also enjoy working individually with students on independent study projects, departmental honors papers, and the Summer Research Institute. I teach two courses in the M.A. in Humanities program (Women in Medieval Europe and Religion, Family, and Society in Reformation Europe) and work with students in that program, as well. I also coordinate the interdisciplinary minor in medieval studies.
Education
D.Phil, Oxford University

B.A., Swarthmore College
Are you ready to say Hello?
Choose a Pathway
Information will vary based on program level. Select a path to find the information you're looking for!