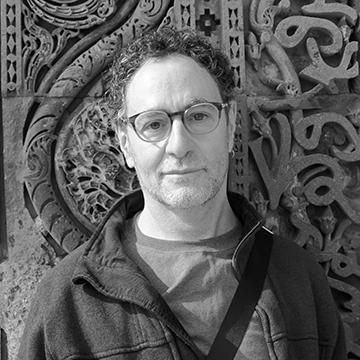 Undergraduate Faculty

Graduate Faculty
Office
Tatem Arts Center, Room 102
Biography
"You can observe a lot just by looking."-- Yogi Berra

As an art historian, I specialize in the art and visual culture of 19th century Europe. My research focuses on the European image of non-European cultures, particularly in relation to the Middle East. My book, Orientalism and Visual Culture: Imagining Mesopotamia in Nineteenth-Century Europe, was published in 2003.

I have also organized an exhibition of photographs of Iran from around 1900, Antoin Sevruguin and the Persian Image for the Smithsonian Institution. It was shown in Washington, D.C., and Cambridge, Massachusetts, and before going on a nationwide tour. Since then, I have become increasingly interested in photography. My latest book, Photography and Archaeology was published in 2012.

Having worked in museums, I teach museum studies as well as 19th and 20th century art. More generally, I am widely interested in contemporary art and theory, and strive to incorporate their insights into my teaching and research. Yogi was right!
Education
Ph.D., University of Chicago
M.A., University of Chicago
B.A., St. Johns College
Are you ready to say Hello?
Choose a Pathway
Information will vary based on program level. Select a path to find the information you're looking for!