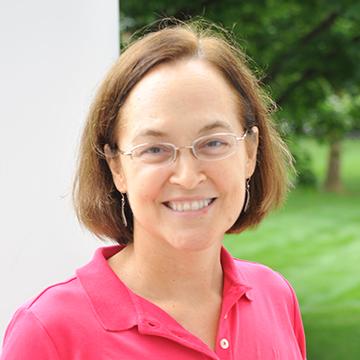 Professor of Psychology
Department Chair
Office
Tatem Arts Center, Room 323
Biography
Born and raised in Madrid, Spain, her principle research has been on the history of the professionalization of the field of clinical psychology, with special emphasis on the scientist-practitioner ("Boulder") model of training.  Focusing on the 1896-1949 time period, she explored the emerging and evolving role of clinical psychologists, from administrators of intelligence and occupational tests before, during and between the world wars, to their increased visibility as therapists and researchers during and after World War II. A secondary area of research has been the first American commitment law for "feeble-minded" individuals, in which psychologists were considered "expert witnesses" when testifying in court. Within the context of eugenics, the Progressive movement, and intelligence testing, the 1915 Illinois law was an example of how science was expected to inform social policy and the state was expected to regulate social ills and protect moral degeneracy.
In collaboration with Dr. Elizabeth MacDougall of the Psychology Dept. and Hospice of Frederick, MD, they are in the process of analyzing the factor validity and reliability of a clinical Palliative Care Death and Dying Concerns Scale (PCDDCS) they have created for individuals receiving hospice and palliative care services. 
In collaboration with Dr. Randolph Ford, director of the Data Analytics Ph.D. program at Harrisburg University, they have been using a novel natural language processing tool to analyze and identify how ineffective n-gram analyses are in our understanding of language.
Education
Stetten Post-doctoral Fellow in the History of Biomedical Sciences, Office of NIH History (Public History)

Ph.D., University of New Hampshire (History of Psychology)

MST, M.A., University of New Hampshire (College Teaching, Clinical Psychology)
Are you ready to say Hello?