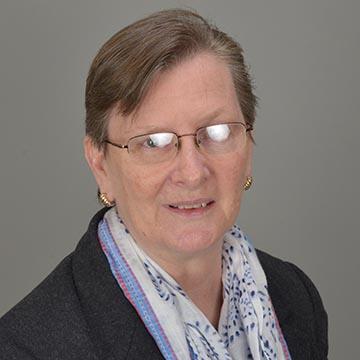 Undergraduate Faculty

Graduate Faculty
Professor of Art
Program Director, Master's in Ceramic Arts/Fine Arts and Ceramics Certificate
Office
Tatem Arts Center, Room 202
Biography
My work celebrates life, the perfect architecture of nature and form that follows function and is presented at the culmination of the potter's work—in the firing. The unique markings of the flame enhance the form and are the gift of the fire. The record of the lick of the flame depends on the pot, the clay, the kiln, the fuel, the placement in the kiln, the temperature, the firing schedule, the cooling and all the other variables that nature and life itself present.

My work is a study in contrasts, covering a broad spectrum. My stoneware pieces glow with the richness of the clay and the depth of surface created by porcelain slip that lies beneath the varying layers of translucent glaze. Creating with porcelain presents many challenges because every nuance of touch affects the structural integrity of the form during its creation. Yet, despite its delicate appearance and translucent qualities, an internal strength is inherent in its finished state. In a wood fire, the strength of the piece is reinforced as it is thrown by the flow of the penetrating heat and ferocious velocity as the flame roars through the kiln. Along with the scars of survival, each piece emerges from the ashen depths of the kiln with a lustrous surface quality and the crystalline glow of survival.

Each pot, each firing has its own voice, tells its own story.
Education
MFA, The George Washington University
B.A., Lycoming College, magna cum laude
Are you ready to say Hello?