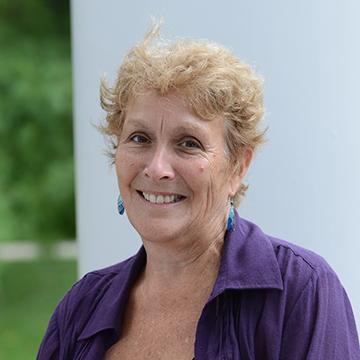 Professor of Social Work
Director of the Social Work Program
Office
Alumnae Hall, Room 319
Biography
Lynda Sowbel, Ph.D., professor of social work, director of the social work program, and director of field instruction, teaches courses related to social work practice and the senior field seminar.  She also liaisons the seniors' practicums She has presented many articles on social work and mental health recovery practice, aging infusion in baccalaureate social work, postmodern perspectives of diversity, gatekeeping in field education and graduate social work students' personality as predictors of field performance.
Professor Sowbel has published articles on aging and undergraduate social work education, substance abuse preparation in graduate social work programs, and intersectionality and deconstructing social work diversity standards in journals such as The Journal of Social Work Education, The Journal of Gerontological Social Work  and The Journal of Baccalaureate Social Work. She has a chapter on Gatekeeping the in the recently published reference book Foundations for Excellence: Social Work Field Directors. 
Her current research interests focus on the personality as a predictor of field performance and gatekeeping in field education. She has served on a task force for the Maryland state licensing board on licensing reciprocity and has been asked to serve on the task force to review Maryland state ethics regulations and has been actively involved as a member and co-chair of the MidAtlantic Consortium of Field Directors. Professor Sowbel earned a doctoral degree and an M.S.W. from the University of Maryland in Baltimore and a B.A. from Goucher College.
Education
Ph.D., University of Maryland

MSW, University of Maryland

B.A., Goucher College
Are you ready to say Hello?