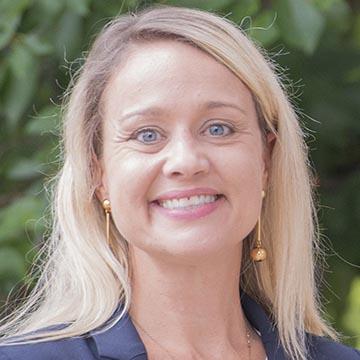 Assistant Professor of Counseling
Core Faculty, Master's in Counseling (Clinical and School)
Office
Tatem Arts Center, Room 322
Biography
Dr. Dailey is a licensed professional counselor in Virginia, a national certified counselor, and an approved clinical supervisor. With over 15 years of experience in community based counseling, she specializes in working with individuals diagnosed with severe mental illness and complex trauma. As the American Counseling Association (ACA) liaison to the American Red Cross Disaster Mental Health Partners, Dr. Dailey works with disaster survivors, first responders, and emergency preparedness personnel in pre- and post-disaster response. Dr. Dailey is a former co-chair of the ACA Ethics Committee (2015-2016), the committee responsible for educating ACA members on the ACA Code of Ethics and adjudicating ethical complaints of members. She has also held numerous leadership positions within ACA, including serving as (2016-2017) President of the Association of Spiritual, Ethical, and Religious Values in Counseling and as current/past chair of three ACA Presidential Task Forces (2016-2017 Increasing Diversity in ACA's Leadership Pipeline; 2017-2018 Crisis Preparedness and Trauma Counseling; 2018-2019 Crisis, Disaster, and Trauma Counseling). At the local level, Dr. Dailey is a past president of the Maryland Counseling Association (2015-2016). Her past research has focused on the emotional impact of shelter-in-place following acts of mass violence and spiritual competence. Recent research initiatives include the development of professional competencies for crisis, disaster, and trauma counseling and an investigation of traumatic stress following lockdown drills in school and community settings. She currently serves as a Trustee of the American Counseling Association Foundation and chair of the ACA Presidential Task Force for Crisis, Disaster, and Trauma Counseling.
Education
Ed.D, Counselor Education and Supervision, 2011         Argosy University / Washington, DC CACREP-accredited
M.A.  Professional Counseling, 2006                              Argosy University / Washington, DC
B.S.  Psychology, 1997                                                   Virginia Polytechnic Institute and State University
Are you ready to say Hello?