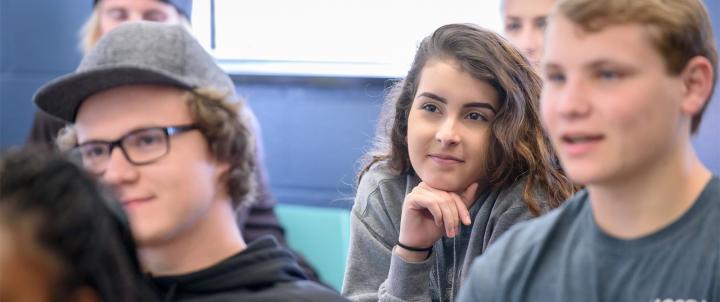 The Josephine Steiner Center for Academic Achievement & Retention
The Center for Academic Achievement and Retention (CAAR) includes Tutoring, Student Success, and the Accessibility Services offices who are here to provide support to you!
CAAR seeks to empower students as they develop into successful independent learners and provide targeted academic supports for known areas of academic difficulty. CAAR provides students with supports in academic skills building, academic advising and mentoring, writing and mathematics assistance and accessibility support services. CAAR focuses on the goals and needs of each individual student as they discover the interconnectedness of their academic programs and their personal goals.
Expectations and Responsibilities
Our expectations of each student:
Ask questions,and don't be afraid to ask for help! Students who are unsure where to go for assistance can stop by CAAR or talk to their professors.
Students should check their email regularly, and respond! This is be the primary way in which Hood communicates with students. Don't miss out on important information.
Follow through on and be prepared for meetings. 
If it becomes impossible for you to get to an appointment, call or email to let the CAAR staff know!
Be invested in your education. Stop by your professor's office just to get to know them, join a club or organization, go to campus events and have fun!
What you can expect from CAAR:
A timely response. The CAAR staff will get back to you as soon as we possibly can!
Personalized support. Whether you need to meet with a tutor, an advisor or accessibility services, you can expect us to provide you with our full attention and to work with you as you learn and develop as a student.
Honest information. Sometimes you may find yourself in a dilemma, and the truth will be hard to hear. However, it is always important for you to know what is going on, and we are here help you work through whatever it is you are going through.
Assistance with academic troubles. Stop by if you are struggling with time management, study skills, test taking, etc.
Follow up and preparedness for meetings. If you schedule a meeting with us, we'll be here, and we'll be ready!
Are you ready to say Hello?
Choose a Pathway
Information will vary based on program level. Select a path to find the information you're looking for!