Take your college and career plans to the next level with SET!
The Summer Engagement Team (SET) is a free Hood College program that matches you with a handpicked team of faculty and staff who will support and coach you to success beginning in the summer and through your fall semester! You and your SET team will meet weekly to help you launch your fall semester with confidence! Complete the program and you'll be registered to win gifts and exclusive professional development opportunities. 
Your SET Team has a variety of resources to support your success!  Featured this month, the "What Can I Do With This Major?" website: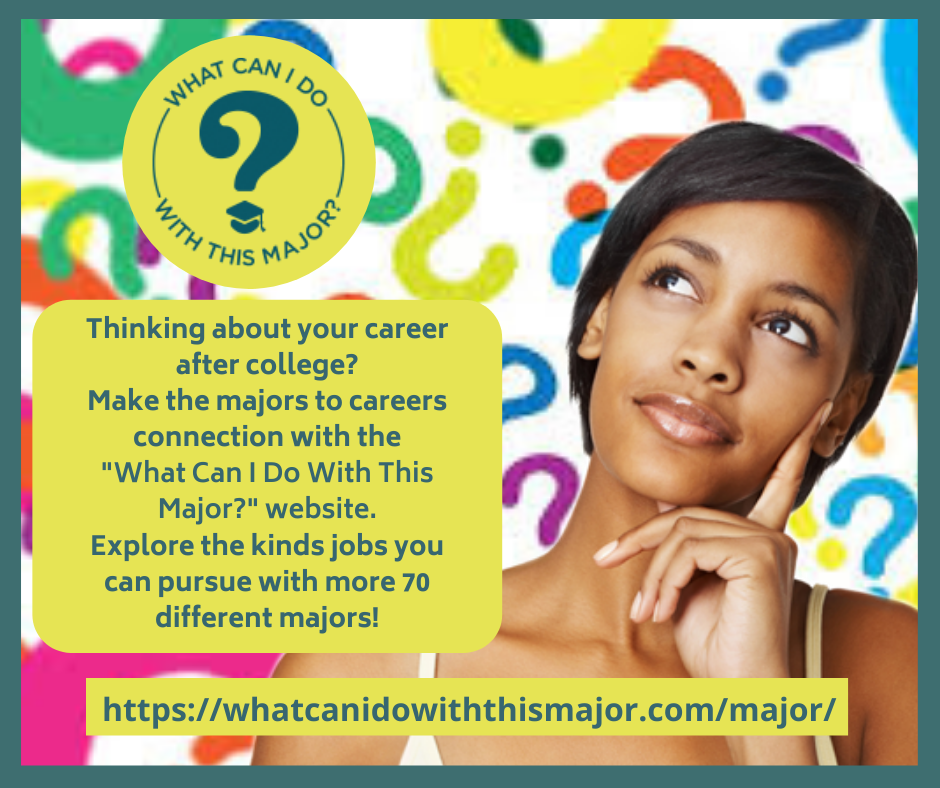 Want to know more about becoming a SET student? Contact Dr. Paige Eager, eager@hood.edu.  
Academic Resources 
Online success toolkit. We know that online and hybrid classes bring their own challenges. Here are some tips and "how-to's" to help make your online learning experience as smooth and successful as possible.
SchoolShelf resources. Coming soon!!! Check out this website for PDF's and PowerPoints on many areas including study skills, time management, note-taking, handling stress, goal setting, etc.  There are also many printable forms that can be used to help with organization.   
https://hood.libguides.com/studyhabitsonline  This is a great resource to help with online learning as well as time management.  There are many helpful links which help with organization, communication and mental well-being. 
Student Success Coaching:  Student Success coaches Gretchen Nonemaker (nonemaker@hood.edu) and Lisa Copenhaver (copenhaver@hood.edu) are available to work with student one on one to develop a personal success plan. 
Online Tutoring for Hood students:  Thinking Storm is available for the following subjects:  science, nursing, French, Spanish, statistics, business, math, computer science, global studies and writing. Tutoring in history and sociology is available through the writing center. There is also ESL support in the writing center.  To access Thinking Storm, students will log into a class in Blackboard, go to tools, then Academic Online Tutoring. 
Career Development Resources
As you work with students in the SET program, many may be interested in exploring how their academic majors relate to possible career options for the future. To facilitate this, the Career Center would like to offer individual career counseling to all students in the program. To make an individual appointment, students can access the Career Center's Handshake platform at https://hood.joinhandshake.com/login. Please advise students to use their Hood College email address and regular email password when accessing this system. Students may also request an appointment by emailing careers@hood.edu. 
Additional resources the Career Center offers students are listed below. 
FOCUS II Career Assessment - This is a self-paced assessment that examines five areas; student's interests, values, leisure activities, academics, and  personality to suggest career paths that may be of interest. While no career assessment can tell a student what career they should pick, this is a great conversation starter and can narrow the field of options for students.
What Can I Do With This Major? - This website offers career information for more than 70 different majors!  It explores different environments in which students can apply their college learning and suggests different roles and job functions to help students translate their academics to real-world employment.
Civic Engagement Opportunities - Students may not think of volunteering for good causes as a way to explore different careers, but being part of the community is a great way to network with professionals from a variety of business, nonprofits, and government agencies. Students interested in volunteering can contact Bre Harwood in the Career Center at harwood@hood.edu.
Community Scholar Program - Did you know that students who receive work study approval through the financial aid office can earn their award while working for a nonprofit organization in the community.  Students interested in earning and learning should contact Bre Harwood in the Career Center at harwood@hood.edu. An application to participate in this program can be accessed by clicking the link above.
Are you ready to say Hello?
Choose a Pathway
Information will vary based on program level. Select a path to find the information you're looking for!