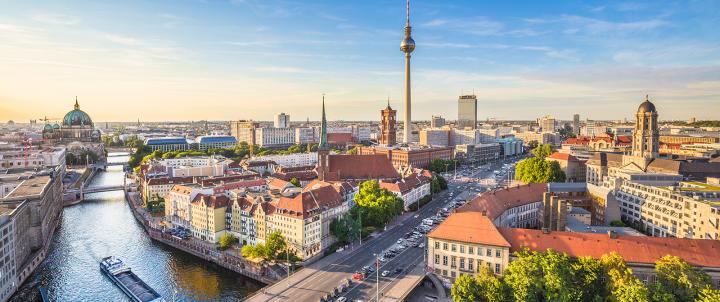 About this Program
The Department of Global Languages and Cultures offers a major in German that, in addition to providing understanding of the German language and culture, gives a new perspective on the English language and American culture.
Program Overview
The major also prepares students for graduate studies or for careers in teaching, government, business, industry and international organizations.
German majors must spend a semester or a year in a German-speaking country or live for two years in the German House, a small residence on campus where only German is spoken. The residence is under the leadership of a young German, Swiss or Austrian student.
Internships are available for qualified German majors in government agencies and international organizations and corporations. In the United States, potential internship sites include the German, Swiss and Austrian embassies, the Goethe Institute and German Historical Institute in Washington, D.C.
The German Minor
A minor in German exposes students to German culture, civilization and language.
Program Contact
Are you ready to say Hello?
Point of Pride
Our faculty have been chosen by the Modern Language Association as a "model of excellence" in foreign language teaching.
All Faculty