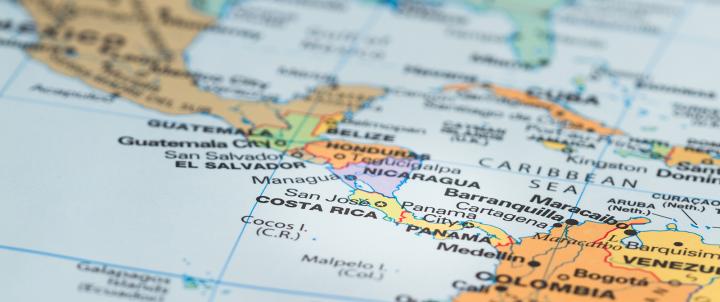 About this Program
The Latin American studies major is a multidisciplinary program that has a long tradition in universities throughout the U.S. Students who are interested in democracy and culture, human rights, international affairs, literature and languages, and wish to explore from different perspectives the diverse regions of Latin America and the Caribbean should consider this academic program. Students will be prepared to work at international, governmental and private organizations dealing with the region or to continue graduate studies in the field.
Program Overview
Given the proximity to the Washington, D.C., area, many students have internships at various associations, centers and organizations dedicated to the region. Students who are interested in issues involving the U.S. Latino communities may consider working in outreach programs in Maryland or Washington, D.C. The Latin American studies program sponsors many events and invites writers, activists, policy makers and film critics to enhance the knowledge and experience of the students in the program. A number of summer grants are available for students who intend to undertake research projects in a Latin American country.
The major consists of a minimum of 33 credits, 15 credits of which must be at the 300 level or above. The required courses provide a strong background in literature and culture from the colonial era to the present. For these foundational courses, competency in Spanish is necessary. Students may consider taking courses in English while taking intermediate language courses if they do not meet the competency level required (at or above the 200 level). Students are required to study abroad at least one semester at a Latin American university. Through Hood's educational exchange programs, students have the opportunity to study in Chile, the Dominican Republic and Peru. Students should plan their studies with the program director before going abroad.
Program Contact
Point of Pride
Our faculty have been chosen by the Modern Language Association as a "model of excellence" in foreign language teaching.
All Faculty
Are you ready to say Hello?