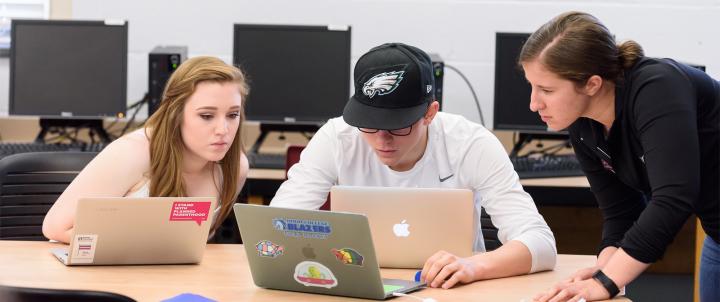 About this Program
This major focuses on both the management function of public relations and marketing professionals, and the communication functions of developing a brand identity and marketing it across a variety of media to a target audience.

Program Overview
Today, marketing, public relations, social media and advertising are integrated functions. Hood's major in integrated marketing communication is distinct because it is an interdisciplinary program offered jointly by the Department of English and Communication Arts and The George B. Delaplaine Jr. School of Business, where most are offered by one department. Our major offers a full complement of classes from both departments, providing you a more balanced IMC curriculum to move you forward academically and professionally.
You'll benefit from both disciplines and learn the theory of organizations; the process of communicating information about a product, service or organization; the role of the marketing and public relations professional within an organization; and the central importance of the consumer in making decisions.
In the capstone Seminar in Communication Ethics, you'll confront the ethical questions and concerns raised by the new ways to communicate. You can apply the practical and leadership skills you learn in the classroom by joining student media or the Public Relations Student Society of America. You'll be required to complete an internship that gives you real-world experience in your field. Our students have interned at both for-profit and nonprofit organizations in Frederick, Baltimore and Washington, D.C.
Department Offering
Are you ready to say Hello?
Choose a Pathway
Information will vary based on program level. Select a path to find the information you're looking for!
CMA Lab
Our state-of-the-art broadcast studio lets you shoot, edit and produce your own original video content.
Student Media
Join Blazer Radio, the Blue & Grey student newspaper, the Hood College Broadcasting team or other student-led organizations on campus.
Career Outlook
The Bureau of Labor Statistics projects 14 percent growth for media and communications occupations by 2030, faster than the national average.
Our faculty...
have extensive professional and practical experience in their fields, providing you with outstanding guidance and advising.
All Faculty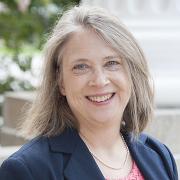 Associate Professor of Journalism
Adjunct Professor of Economics and Management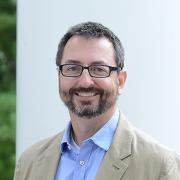 Associate Professor of English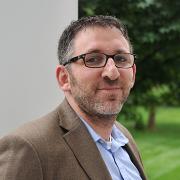 Associate Professor of Communication Arts and Journalism
Adviser to Blazer Radio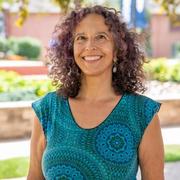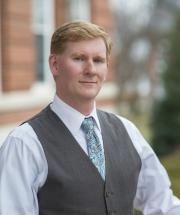 Associate Professor of Management
Department Chair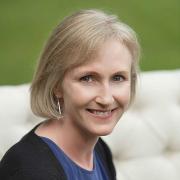 Associate Professor of English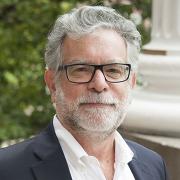 Professor of English
Chair, Department of English and Communication Arts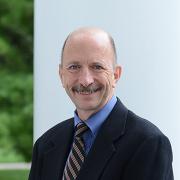 Associate Professor Emeritus of Management