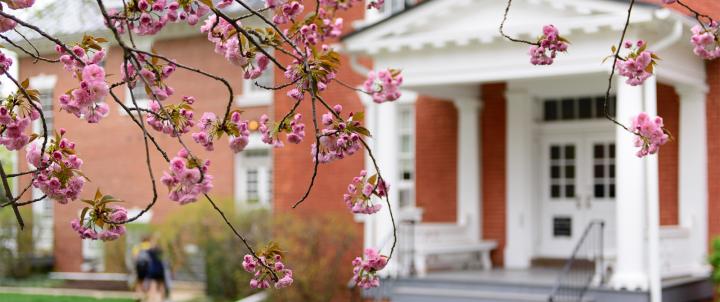 Requirements
Recommendation for college-level courses sent by your guidance counselor or principal
Approval to participate, from parent or guardian
A GPA of 3.0 or higher in the discipline of the course you will be taking
High school transcript 
These requirements may vary for homeschooled students or students with extenuating circumstances. Contact the Office of Admission if you believe you may qualify for different requirements.
Students may take up to two Hood College courses in a semester. Available courses typically include those with no prerequisite. View the course catalog here.
Deadlines
Priority will be given to students who apply by June 1 for the fall semester and December 1 for the spring semester. Applications received after the priority dates will be reviewed if space is available.
Applications will be reviewed on a rolling basis throughout the academic year. Students interested in taking courses during the fall semester must apply before Aug. 15, and students interested in taking courses during the spring semester must apply before Dec. 15.
Ali Imhoff
Admission Counselor (pronouns: she, her, hers)
Gretchen Nonemaker
Student Success Coach and Dual Enrollment Coordinator (pronouns: she, her, hers)
Apply
Click below to begin dual enrollment your application!
$185 per credit *
*Students are responsible for required materials and text books, and additional fees where applicable (lab, music practice rooms, etc.)
High school student may enroll in maximum of 32 dual enrollment courses throughout their high school career, taking no more than eight credits (two courses) per semester. Additional credits may be available with prior approval from the program coordinator.