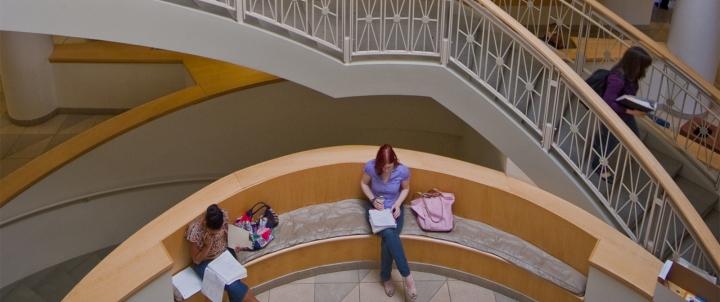 Requirements
Required for admission:
We would love to get to know you better! You can submit any of the following to supplement your application:
Interview - Talking one-on-one with your admission counselor is the best way for us to learn more about you and what you will bring to the Hood community. You can register for a tour of our beautiful campus and a meeting with an admission counselor here.
Letters of recommendation - You can submit recommendation letters from teachers, counselors, coaches, supervisors, youth leaders, scoutmasters - anybody that knows you well and will help us gain a broader understanding of who you are!
Resume - This is your chance to brag about your accomplishments! Let us know what you've been involved in throughout your time in high school.
Additional writing sample - Have you written something that you're really proud of? We'd love to see it!
Online portfolio - Send us a link to your YouTube page, website, or personal portfolio.
While high school performance does comprise a large part of each student's application, we recognize that some students do not excel in traditional testing environments, so submitting standardized test scores is optional for all applicants.
Transfer of Non-Traditional Credit
Deadlines
Hood College offers rolling admission. The Common Application opens on August 1 each year, and the first round of admission decisions will be mailed in mid-October. From October onward, admission decisions will be mailed within two weeks of receiving your completed application and high school transcript.
It is recommended that you apply prior to March 1; however, we will continue to evaluate applications submitted after March 1 on a space-available basis.
Students who are applying for the nursing program are subject to nursing-specific deadlines. For more information, click here.
Contact Us
Contáctenos
If you have any questions about the admission process, please let us know! You can reach the Office of Admission at 301-696-3400 or admission@hood.edu.
nombre y numero
Apply
Click the link below to get started! Hood College has a $0 application fee.