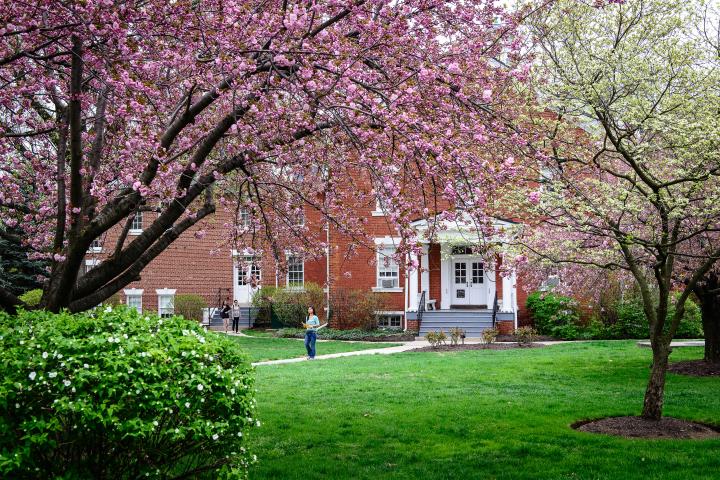 Frequently Asked Questions
There is no minimum number of required credits. If you have attended any college or university after graduation from high school, you should apply using the transfer application!
Hood College will accept a maximum of 62 credits from an accredited community college and a maximum of 94 credits from a four-year college or university. Students must complete their last 30 credits at Hood College.
You will be awarded transfer credit for any course in which you earned a C- or above that is clearly applicable to a bachelor's degree.
Once you have been accepted and submitted your enrollment deposit to Hood, you will receive an official credit evaluation from our registrar. This evaluation is major-specific so that you know exactly which classes you will need to take in order to graduate from Hood. If you would like to request an unofficial credit evaluation prior to submitting your application, please email admission@hood.edu.
Hood College does have an interdisciplinary core curriculum that is required for graduation. However, students who are transferring to Hood with an AA, AS, or AAT from an accredited Maryland community college will be exempt from the core requirements (with the exception of a global perspectives course, which is required of all Hood students). 
Yes. All transfer students who are completing their first bachelor's degree will be considered for scholarships at the time of admission. Scholarships are based largely on a students' prior academic performance. For more information about financial aid, click here.
Yes! You will be considered a transfer student, and we will apply as many of your credits as possible (maximum 94) toward your second degree.
Students who graduated from Hood College and are interested in completing a second degree will receive a 50 percent discount on tuition through the Encore Program.
In most cases, no - you are able to re-enroll by contacting the registrar at 301-696-3616. If you are unsure about your next step, please contact the admission office at 301-696-3400.
Are you ready to say Hello?
Choose a Pathway
Information will vary based on program level. Select a path to find the information you're looking for!