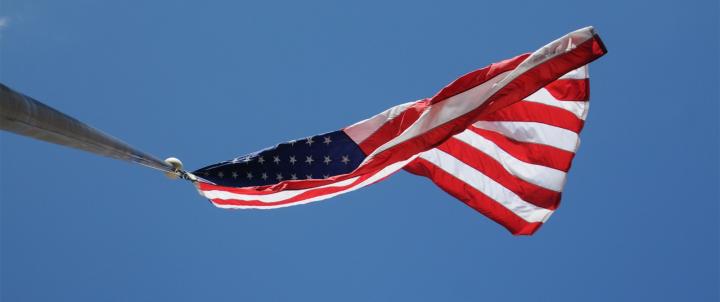 Hood College thanks you for your service and welcomes all veterans, active duty personnel, National Guard and Reserve personnel, and their dependents to campus! Hood College prides itself on being an institution that promotes a variety of services to all military members and their families.
Our faculty and staff are dedicated to providing quality academic and support services for veterans who enroll in classes at Hood College. We strive to provide a respectful and inclusive atmosphere to help aid veterans in becoming successful in a civilian and academic capacity and to guide veterans to adapt the skills they developed from their military training in their transition to the classroom. 
Hood College is proud to accept United States Department of Veterans Affairs (VA) educational benefits. If you are unsure which VA education benefit you qualify for, you may contact the VA Call Center by phone at 1-888-442-4551 or visit the VA website. You will need to provide your social security number (or that of your sponsor, if applying for benefits under a parent or spouse) when you make the call.
If you have questions about Go Army Ed/Tuition Assistance, National Guard Waiver, or MyCAA, please contact the Financial Aid Office at 301-696-3411 or finaid@hood.edu.
Personal counseling and referral to additional community resources as needed

Connection to the Hood College Veterans' Organization

Liaison/consultant to faculty and staff on veteran student concerns

Academic advising and educational planning

Interpretation of College policies and procedures

Processing of veteran educational benefits

Navigation through the admissions process – completing the application, understanding regulations, and knowing deadlines.

Change of major and job placement/career exploration activities

Interpretation of VA regulations to ensure compliance
Are you ready to say Hello?