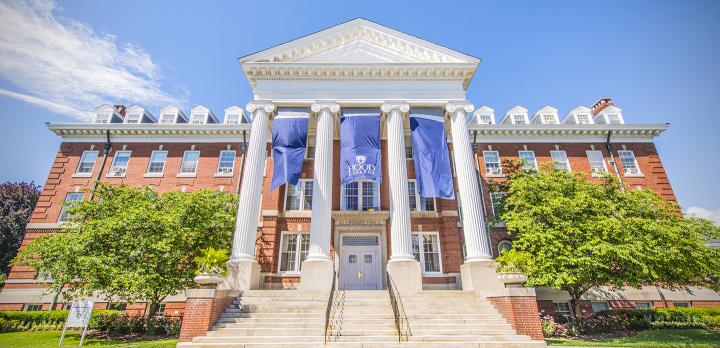 Alumni of the Last Three Years (ALTY) Scholarship 
A Master's degree protects against job insecurity. In an unstable job market, unemployment rates are 3% lower among those with a master's degree.
Recent Hood undergraduate alums - who graduated with a bachelor's degree in the last three academic years - are welcomed back to campus or online to pursue a Hood graduate degree to hone their workplace skills for today's competitive job market.
Last three graduate credits at no cost.
Undergraduate credits applied to master's degrees (based on major and graduate degree).
Expedited graduate admission decision for recent undergraduate alumni.
Priority consideration for TA/GA positions.
Currently, all Hood undergraduate students who graduated with a bachelor's degree after July 2017 or later are eligible. Eligibility will be verified by the graduate school.
ALTY scholars must begin their program of study within 36 months after their graduation or sooner.  An applicant may defer their program start beyond the 36-month period, but they will no longer be eligible for the ALTY tuition waiver.  All other degree progress policies apply as outlined in the College Catalog.
It is the student's responsibility to complete the ALTY Tuition Waiver Form prior to their final graduate semester with the appropriate signatures.  Failure to do so will not result in a retroactive credit, nor cash paid out.

The ALTY tuition waiver can only be used by eligible students in good academic standing and without any holds on their account.

The ALTY scholarship provides a tuition waiver for the final 3 credits in a graduate program. It does not cover the comprehensive, textbook, nor other fees associated with that final course.

The ALTY tuition waiver is a one-time benefit that cannot be combined with any other scholarships, nor does it have a cash value.
To learn more about Hood College's ALTY scholarship or to find out if you qualify, email gofurther@hood.edu.
To take advantage of your ALTY benefits and receive your last 3 graduate credits of tuition waiver, contact the Registrar office at hoodgrad@hood.edu.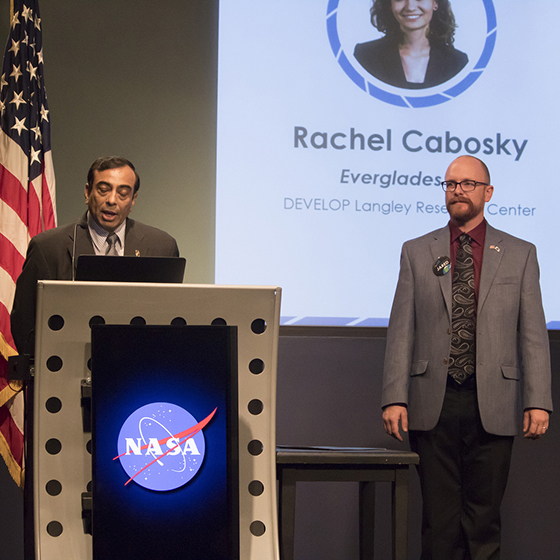 Jared Tomlin
Graduate Student
Graduate student Jared Tomlin won a scholarship for his work with NASA.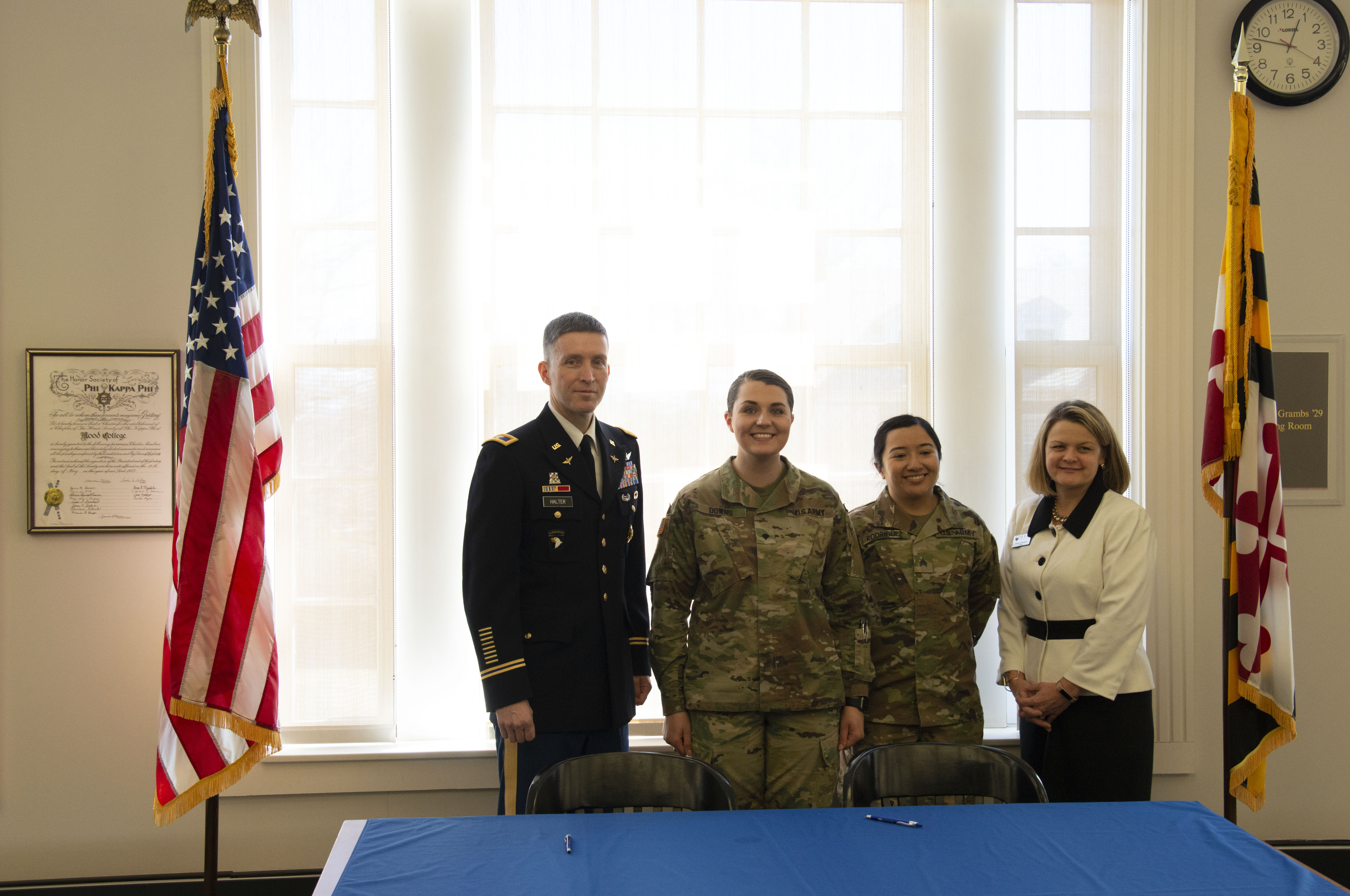 Hood College and Fort Detrick
Graduate Student
On Monday, February 25, 2019, Hood College and Fort Detrick signed an agreement to provide graduate scholarships for active duty military stationed at the army base in Frederick, M.D.
Academics
Natural Sciences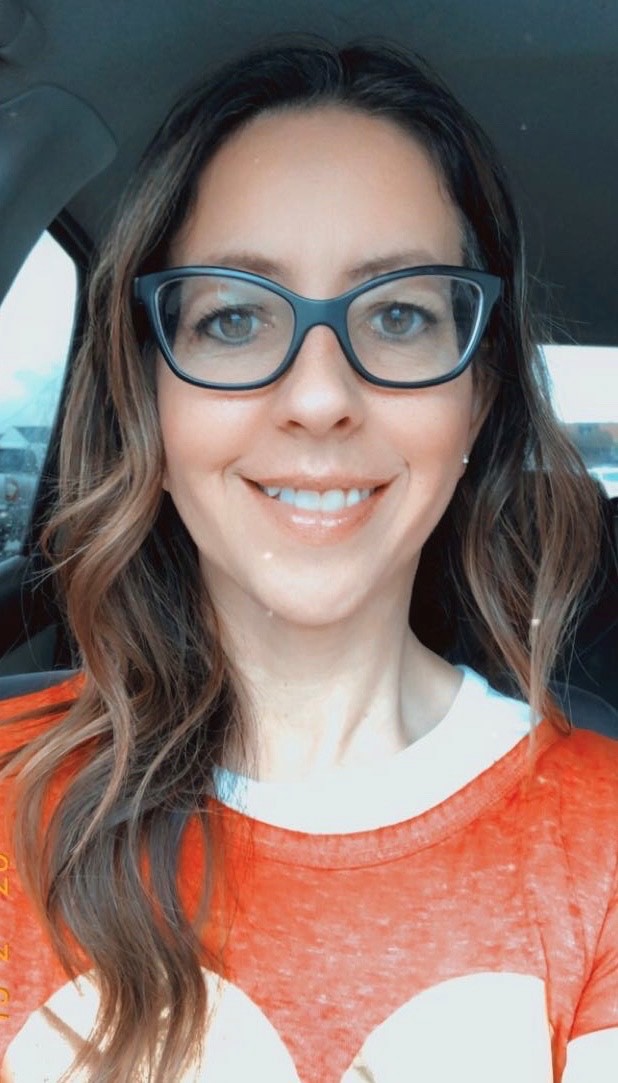 Erin Baker, M.S. IT/cybersecurity
Graduate School Graduate Student
"I am excited about the opportunity to take online classes. This adds even more flexibility to the cybersecurity program, and allows working families time to complete assignments at times that are convenient."
Academics
Math & Computer Sciences
Awards
Are you ready to say Hello?
Choose a Pathway
Information will vary based on program level. Select a path to find the information you're looking for!