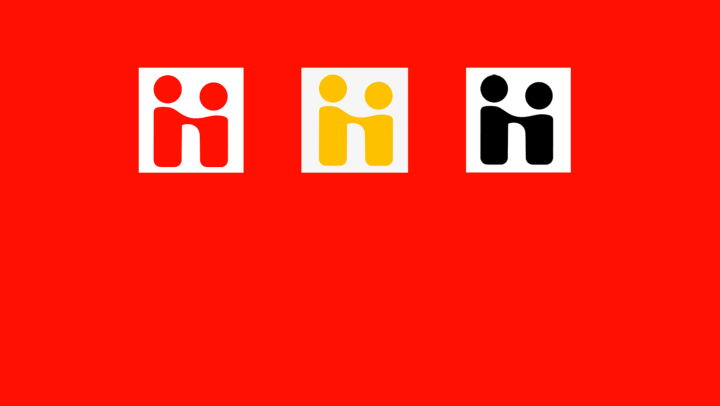 Make an Appointment & Staff Information
Make an Appointment in Handshake!
Search for open appointments with career counselors for help with career exploration, finding and applying for internships, resume and cover letter assistance, interview practice, or your job search. Click here to get started in Handshake!
During the COVID-19 pandemic, the Career Center is working with students and alumni virtually. The Career Center is open on Monday, Thursday, and Friday from 8:30 a.m. till 5 :00 p.m. and on Tuesday and Wednesday from 8:30 a.m. till 7:00 p.m. We are located on the second floor of the Apple Resource Center. Click here for a campus map.  Give us a call at (301) 696-3583 or email at careers@hood.edu.
Email: littlefield@hood.edu
Phone: 301-696-3583
Office: Apple Building, 2nd floor
Littlefield has been a career counseling professional for the past 20 years previously holding the positions of Assistant Dean for Counseling Services at Oglethorpe University and Coordinator of Graduate Student Career Counseling Training Programs at Georgia State University in Atlanta, Georgia. She had been an educator at multiple institutions of higher education including The University of Georgia, Oglethorpe University, North Georgia State University, and West Georgia State University.
Littlefield holds a bachelor's of arts degree in mass communications from Southern Illinois University, a master's of arts in communication and a master's of science in professional counseling from Georgia State University. She earned her doctorate in Counseling and Student Personnel Services from The University of Georgia and is a licensed professional counselor in Georgia. Her professional roles include two past terms as president of The Georgia Career Development Association.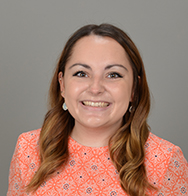 Email: harwood@hood.edu
Phone: 301-696-3583 
Office: Apple Building, 2nd Floor
In this position, Bre works to bring community service and civic engagement opportunities to Hood and believes every student can be a difference maker. Bre earned her associates degree in general studies from Frederick Community College, her bachelor's degree in communication arts from Hood College and will begin pursuing a master's degree in human sciences in the fall of 2016. 
Bre has a passion for volunteering in the Frederick community and beyond. During her two years at FCC, she led students to serve lunch at the Frederick Rescue Mission, volunteered with the ARC of Frederick, and travelled to Goldsboro, NC and Wilmington, NC to help build homes through Habitat for Humanity. While completing her undergraduate studies at Hood, she participated in Alternative Break trips, Civic Engagement Awareness Week, and organized a toy drive to benefit the Frederick Rescue Mission. She still regularly volunteers at the Frederick Rescue Mission and the Frederick Community Action Agency. 
You can almost always find Bre smiling or laughing, sharing motivational quotes with others, and doing the best she can to make the world a brighter, happier place.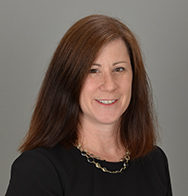 Email: page@hood.edu
Phone: 301-696-3583 
Office: Apple Building, 2nd Floor
Maura Page is the Employer Relations Manager for the Center for Career Development and Experiential Education at Hood College in Frederick, Maryland. In this role, she works on and off campus to build new relationships and maintain existing connections within the Frederick community and beyond to increase career exploration and employment opportunities for Hood College students. Her contributions to Hood began more than 10 years ago when she started at the college as an Event and Recruitment Coordinator in the Career Center.  During this time, she coordinated recruitment opportunities and collaborated with colleagues by providing the logistical support for events.
Page earned her associates degree in General Studies from Montgomery College, Germantown and her Bachelor of Arts degree in English Literature from University of Maryland, College Park. In May 2017, she earned her M.A. in Humanities, American Studies from Hood College. 
Prior to coming to Hood, Page worked as a Real Estate Legal Assistant for over 19 years at a local law firm. Additionally, she is an alumna docent of the National Museum of Women in the Arts and a member of the American Friends of Attingham, the American affiliate of the Attingham Summer School for the Study of British Country Houses. In the community, she is a Commissioner with the Frederick County Commission For Women and a committee member of the Catoctin Affair Gala for the Mental Health Association of Frederick County. Additionally, Page is a Special Events Volunteer at the Smithsonian's National Museum of African American History and Culture and a member of AARCH Society.  At Hood, she has been a facilitator for the Hood College First Year Reads Program since its inception in 2011. Beginning in 2015, she had the privilege to serve on the First Year Reads Book Selection Committee. As a graduate student, she held the position of Vice-President of the Graduate Student Association (GSA) in 2015 – 2016 and President in 2016 –2017. During her free time, she enjoys watching movies and visiting historical sites with her husband and five children.
Are you ready to say Hello?
Choose a Pathway
Information will vary based on program level. Select a path to find the information you're looking for!