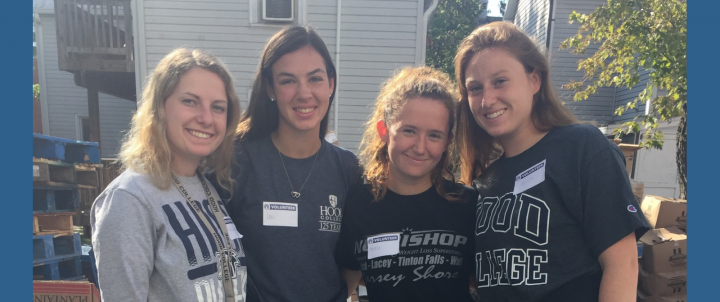 This is your year of discovery!
Learn about the programs of study that Hood offers and the infinite possibilities within each major!
Focus-2 is an online resource that gives you both program of study and career direction based on your strengths and interests. (Access code= Blazer)

What Can I Do With This Major? Whether you're exploring majors or searching for information about your chosen field, this website will help you connect majors to careers. Learn about typical career areas and types of employers that hire people with each major, as well as strategies to make you a more marketable candidate.

Meet with a career counselor to create a plan for next year's internship, study aboard, research and more. Make an appointment in Handshake.

Don't miss our annual Majors Fair where you'll be able to speak with faculty from every degree program Hood offers.  This year's event is scheduled for Tuesday, Oct. 18 from 12:45 - 2 p.m. in Whitaker Atrium and Commons.
Are you ready to say Hello?
Choose a Pathway
Information will vary based on program level. Select a path to find the information you're looking for!