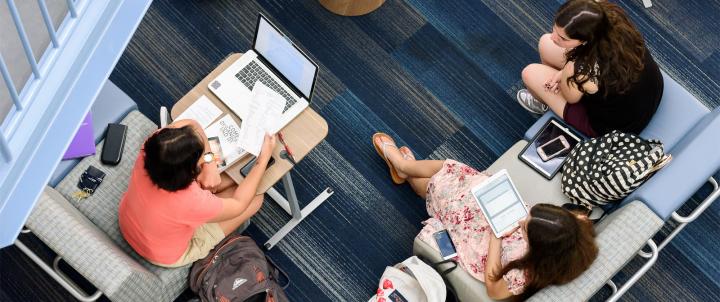 Welcome to Commuter Life at Hood College! 
Hood College is very supportive of our commuter students. We strive to make your experience as rich and rewarding as possible. Through student life, you are provided with a variety of support services, including your own dedicated space on the second floor of the Whitaker Campus Center, special commuter programs held throughout the school year, and the Commuter Council, an organization that represents you – our commuter students – on campus.
I encourage you to take advantage of all Hood has to offer:
commuter programs

student organizations and clubs

academic and departmental organizations and events

intramurals and intercollegiate athletics
Engaging in these activities will provide you with the full experience of a Hood College student.
Contact Us
Student Engagement
Email: studentengagement@hood.edu
Phone: 301-696-3575
Office Hours: Monday-Friday, 8:30 a.m.-5 p.m.
The Commuter Council is an organization that represents the needs of commuter students at Hood College.
The Council includes a board of elected officers and non-elected members drawn from the commuter student population. In addition to advocating for commuter needs, the Council plans and administers programs and activities to help build a strong commuter community. These include commuter days, commuter booths and commuter holiday gathering.
The Commuter Council also partners with other campus organizations throughout the year to host various social and educational events.
Are you ready to say Hello?
Choose a Pathway
Information will vary based on program level. Select a path to find the information you're looking for!