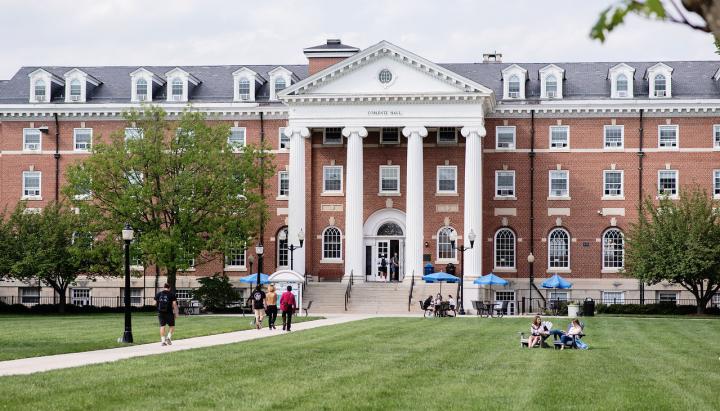 Coblentz Hall is a multipurpose facility housing three floors of residential students, the campus dining hall, a seminar room and Hood College's Esports lounge.
Coblentz offers housing for 123 students in double and single rooms. There is carpeting in most rooms, with easy access to the dining hall on the first floor. The fourth floor offers dressers that are built into the walls, with all other floors having stand-alone dressers. Each floor is mixed except for the fourth floor. There are lounges on each floor which provide ample space for students to meet, study, and hang out. Rooms have window air-conditioner units and measure approximately 11'x16'.
Are you ready to say Hello?
Choose a Pathway
Information will vary based on program level. Select a path to find the information you're looking for!