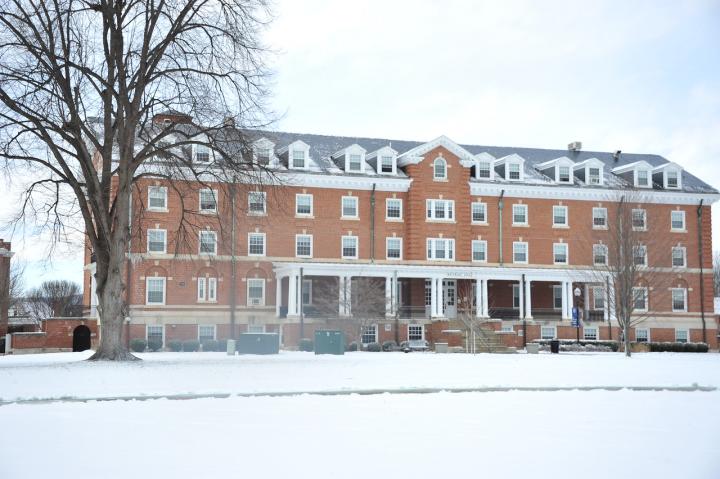 Meyran Hall is home to 146 students who live in single, double, triple and quad rooms. 
Meyran offers students a comfortable living experience with carpeting in all rooms, centralized air-conditioning and double rooms measuring approximately 11'x16'. Rooms are coed by room. The fourth floor houses built-in dressers with all other floors having stand alone dressers. There are large lounges on the ground and first floor which have a pool and foosball table, couches, flat screen TV, and plenty of space for students to meet, study, and hangout. 
Are you ready to say Hello?
Choose a Pathway
Information will vary based on program level. Select a path to find the information you're looking for!