In late August, you'll move into your on-campus home away from home and begin your college journey!
New first-year students will be assigned roommates in their housing assignment in either Memorial Hall or Smith Hall.
New transfer students will be assigned to Coblentz Hall with a roommate.
Important Dates:
July 15
Housing and Food Service Contract due

Access this electronic form within Self Service using your Hood College email username and password (provided to you within a week after paying your enrollment deposit)
This form contains questions about you so you can best be assigned to a room and with a roommate (or roommates as we have a few 4-person rooms)
Staff would love to match you with a roommate. However, if you have a preferred roommate, type their name on your form.

If you have already submitted your form and you later find a preferred roommate, you may edit your form prior to the deadline.
If your athletic coach is matching you with another teammate, you can leave it blank because they will give those assignments to us. If you prefer to not live with a teammate, let your coach know.

Housing Accommodations Request Form due

This form is required only for students requesting reasonable housing accommodations due to any of the following reasons: d

isabilities

(medical,

psychological,

temporary,

disability

factors,

non

‐

medical

physical)

, gender, religious, or cultural.
July 31
Your housing assignment and roommate assignment will be emailed to your Hood College email account.
Medical Forms are due (to FMH Tollhouse)

Maryland law requires all residential students to have the

menin

gococcal vaccine or sign a waiver declining

the vaccination.

To be able to move in, students must have this submitted their form.
August 22
New Student Move In

Students will be emailed the time they can move in on July 31, along with their room assignment.
For more details, check out www.hood.edu/movein.
The four-day new student orientation program begins!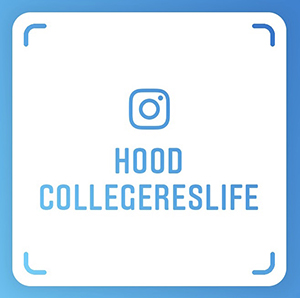 Are you ready to say Hello?