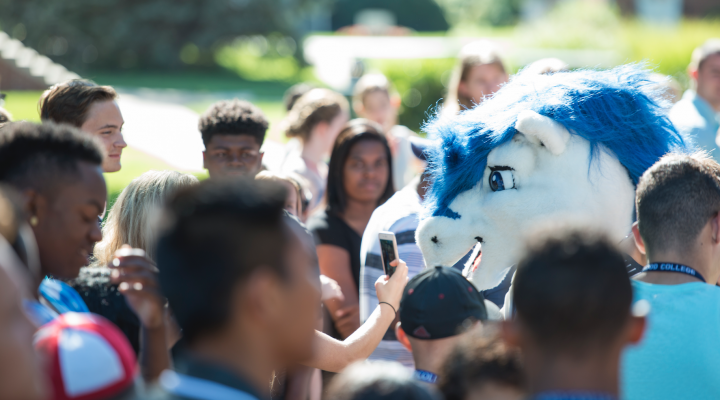 Getting involved as a student at Hood has a long list of perks: you can exercise, try new activities, perform, discover hidden talents, explore career options, publish, learn how to lead others and, of course, have fun! The bonus is that you'll develop friendships—some exactly like you and some totally different. 
With a jam-packed campus events calendar, an array of intramural sports, and more than 60 clubs and organizations encompassing every interest, your biggest challenge will be finding time to check out everything that appeals to you.
We provide programs and services to support you and enrich your experience at Hood. We celebrate the unique talents and interests of all students, and strive to create a dynamic campus community where you have access to a vibrant landscape of social, cultural and intellectual opportunities—opportunities that reflect the diversity of every student at Hood.
However you decide to get involved, what you learn at Hood inside and outside of the classroom will be significant—and will serve you for the rest of your life.
Check out the fun and numerous clubs and organizations and if you don't see an organization that interests you, don't worry, you can start your own!
Contact Us
Email: studentengagement@hood.edu
Phone: 301-696-3575
Office Hours: Monday-Friday, 8:30 a.m. - 5 p.m.
Are you ready to say Hello?