Around the World in 80 Crèches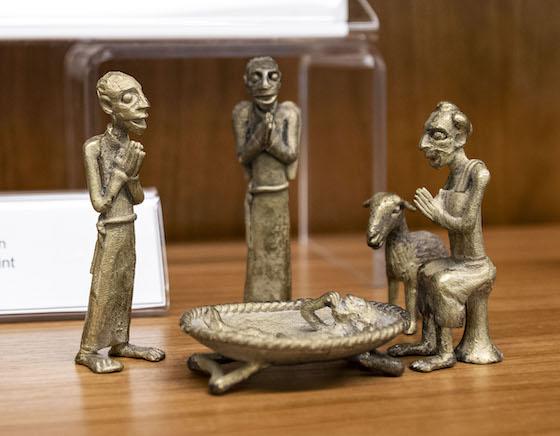 The annual holiday crèche display returns to the Beneficial-Hodson Library, featuring a wide range of artworks from across the globe.
International Holiday Display at the Beneficial-Hodson Library
For nearly 30 years, Hood College has displayed a stunning assemblage of crèches during the holiday season. The tradition began when Beulah Munshower Sommer, Class of 1944, donated a selection from her personal collection of 600+ crèches, gathered from more than 70 countries. Hood's exhibit was further augmented by Sommer's friend and fellow crèche aficionado, the Rev. Richard Kukowski. Today, Hood maintains 100 unique crèches as part of its archive.
These three-dimensional renditions of the nativity date back centuries. Although depictions have been traced to A.D. 380, Saint Francis of Assisi is credited with creating the first live nativity scene in 1223. Since then, crèches—the French word for nativity—have materialized in countless ways, shapes and forms in a diverse array of cultures throughout the world.
This international scope is evident in Hood's collection, which includes crèches from Slovakia, Russia, Greece, Ethiopia, Malawi, Tanzania, Israel, India, Tibet, Vietnam, Indonesia, Sri Lanka, Ecuador, Chile, Brazil, Peru, Honduras, Haiti and Mexico, among other nations worldwide.
Mary Atwell, archivist and collection services manager at the Beneficial-Hodson Library, notes the artistic, historical and cultural significance of these pieces. "In so many places you see the holy family being portrayed as white and blue-eyed, but that's certainly not the case. It's nice to see them portrayed in the way that represents the people who are making them in these different countries."
Many of the crèches are composed of unconventional materials, such as bottle caps, marbles, Yak wool, coconut, bamboo or banana leaves. It is quite compelling to see how these artists were able to repurpose objects that most people would consider disposable into sophisticated works of sculpture.
Another subtle aspect of the crèches is their political implications. "You could get into a whole conversation about colonialism with this too," notes Atwell. The Christian tradition would not necessarily exist in the majority of the countries from which these nativity scenes originated without the legacy of imperialism. And yet, even in the face of violent subjugation, humanity's desire for creative expression cannot be suppressed.
This sentiment is perhaps best summarized by the late Beulah Sommer's remarks, "I love collecting the crèches and I love sharing them with others. They bring joy to so many people. Each set reflects its maker, the material he or she has to work with, the people with whom he or she is familiar, and the animals he or she sees in daily life."
Below are some standouts from Hood's crèche collection, which will be on display at the Beneficial-Hodson Library through December.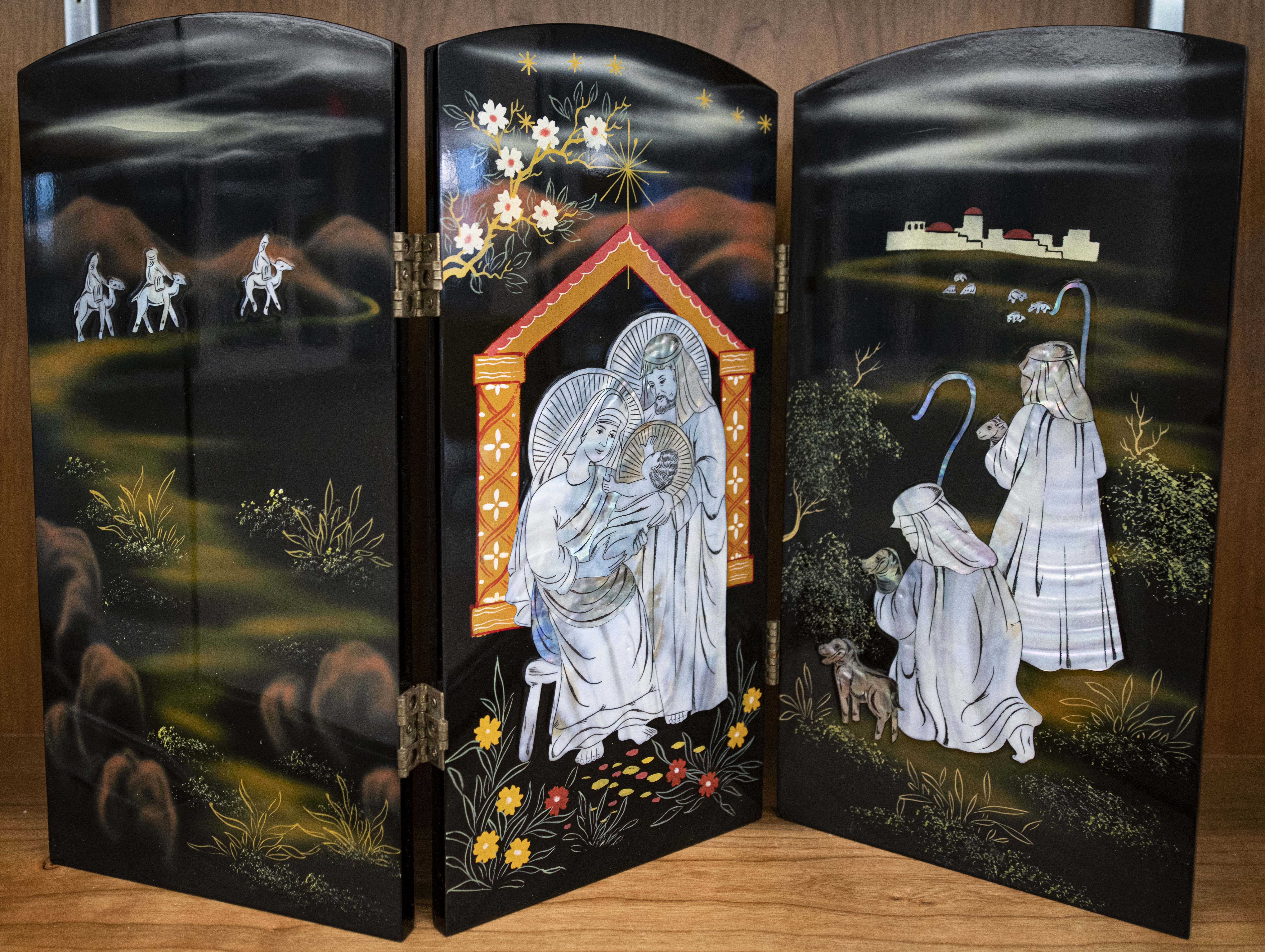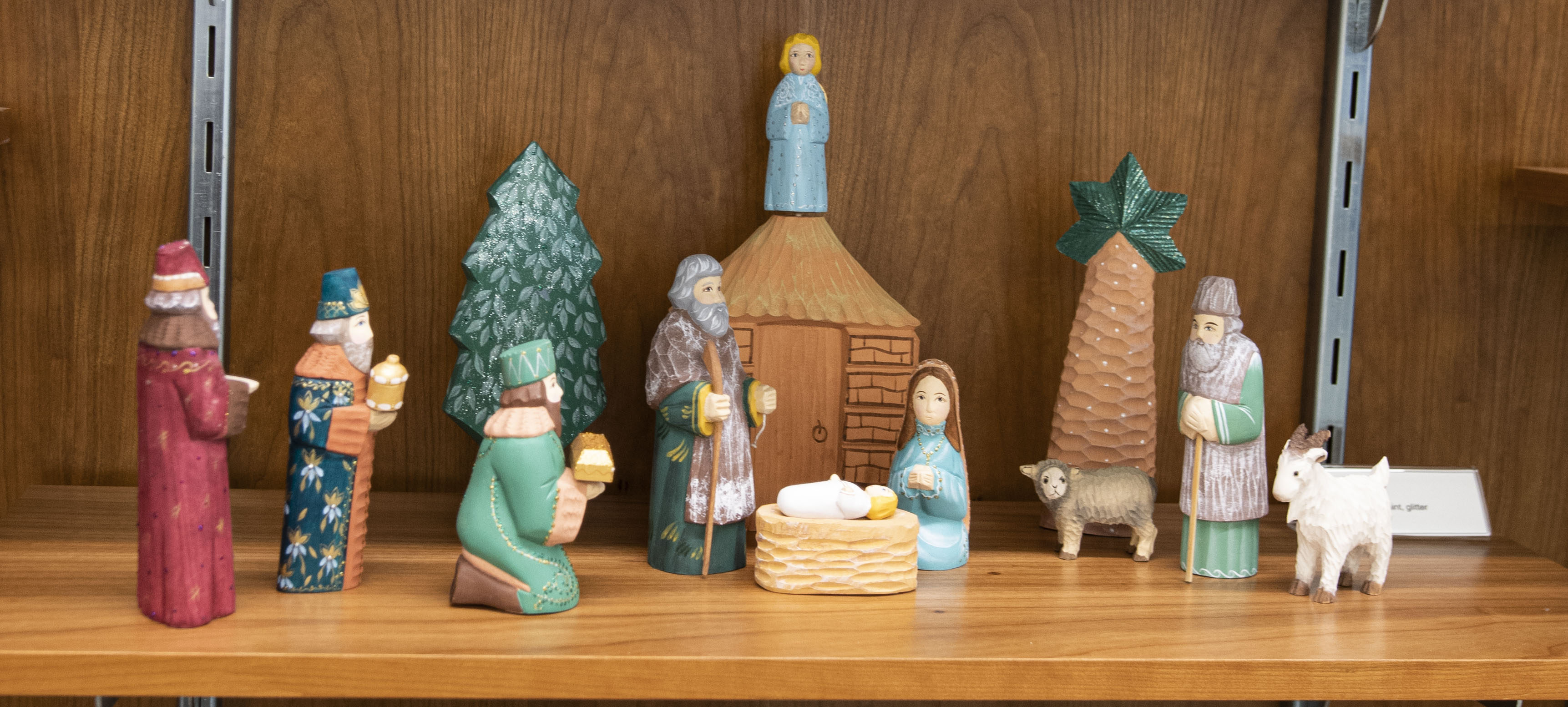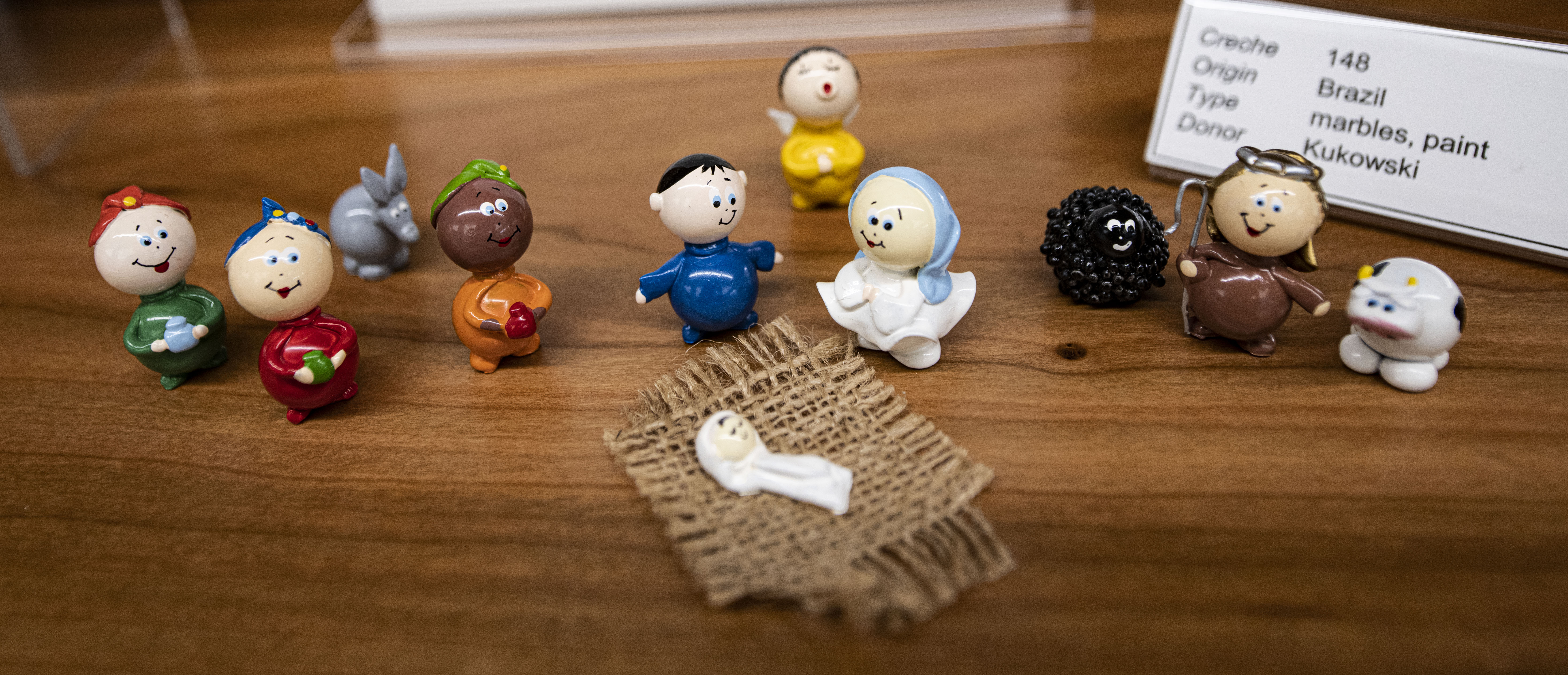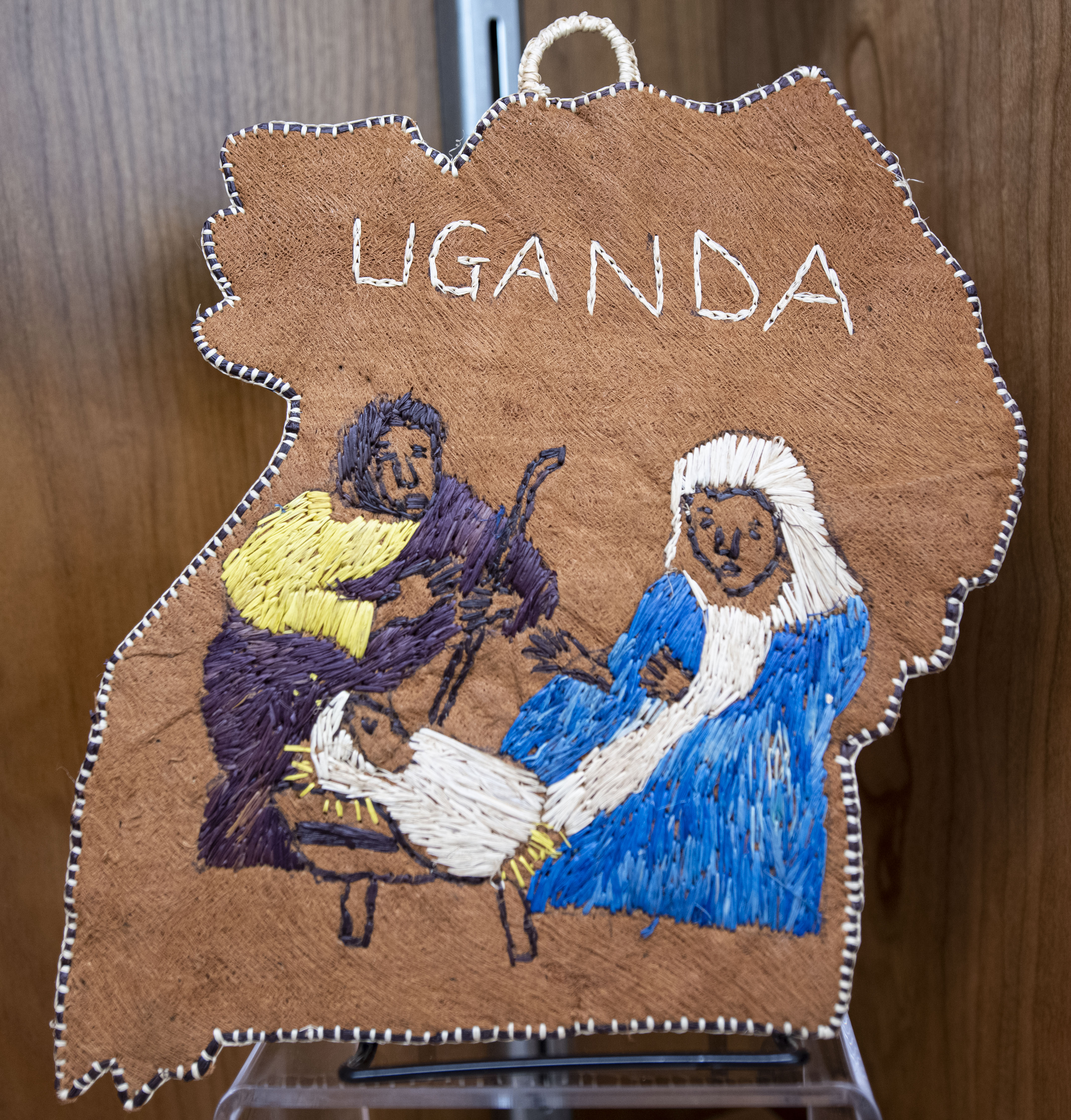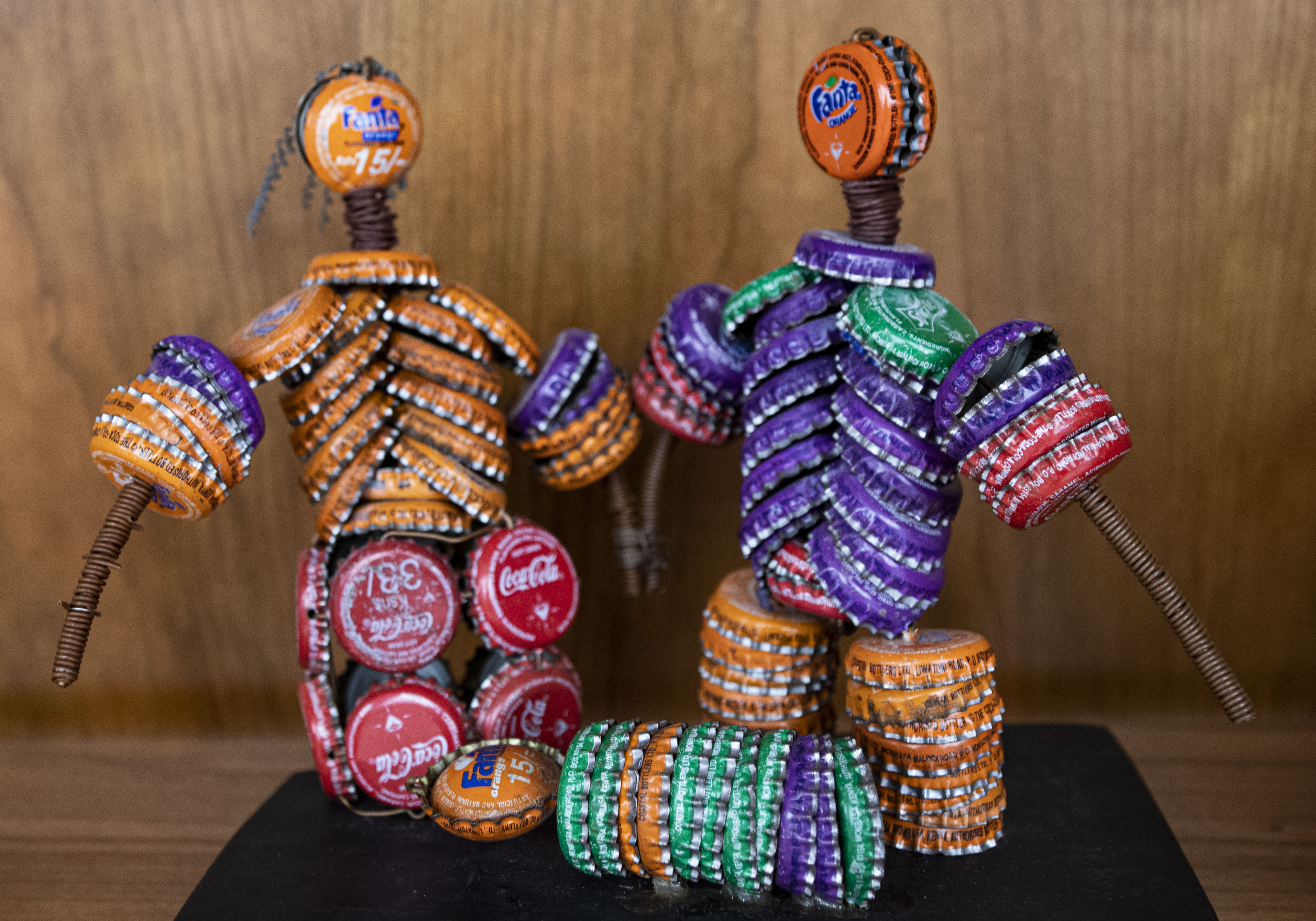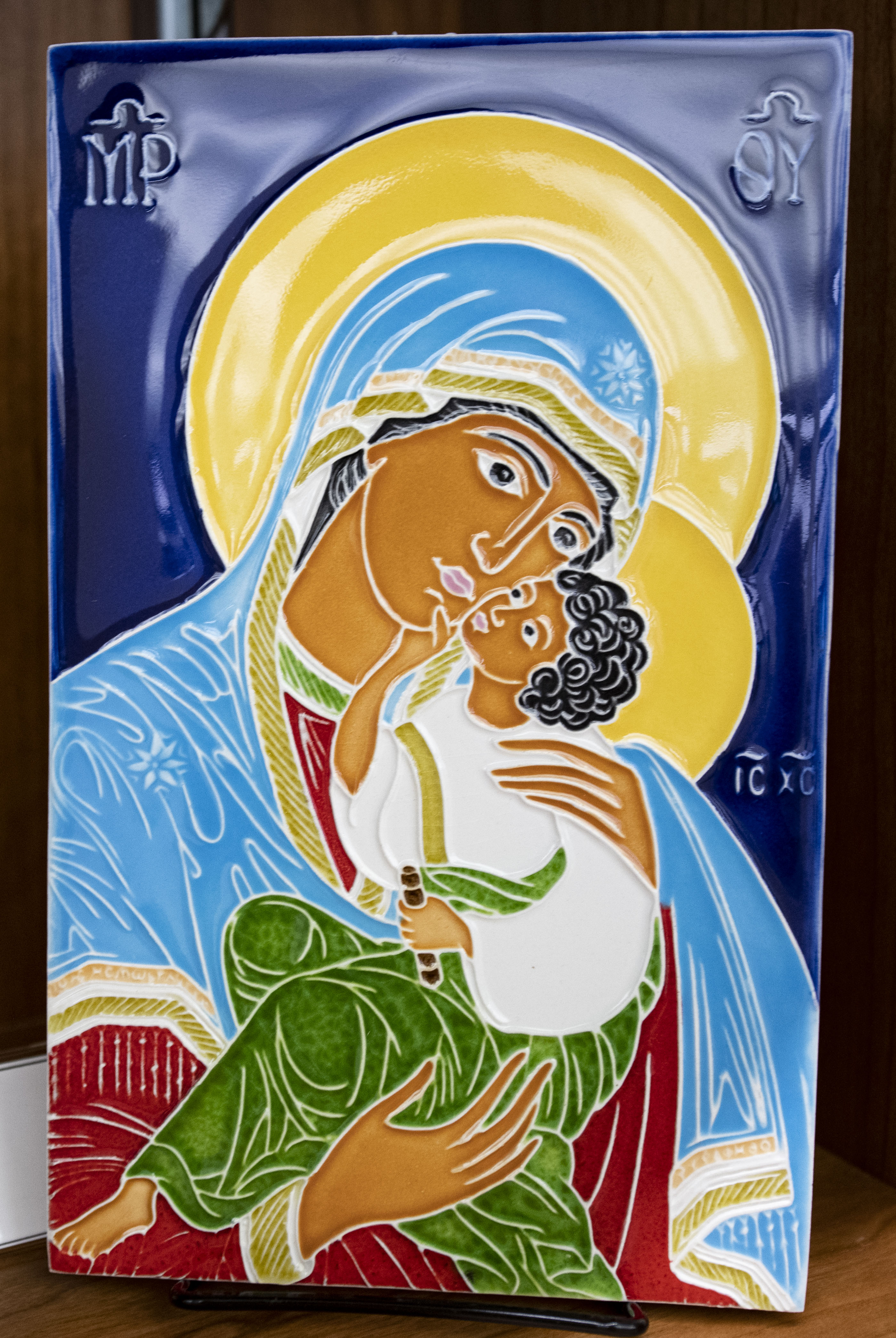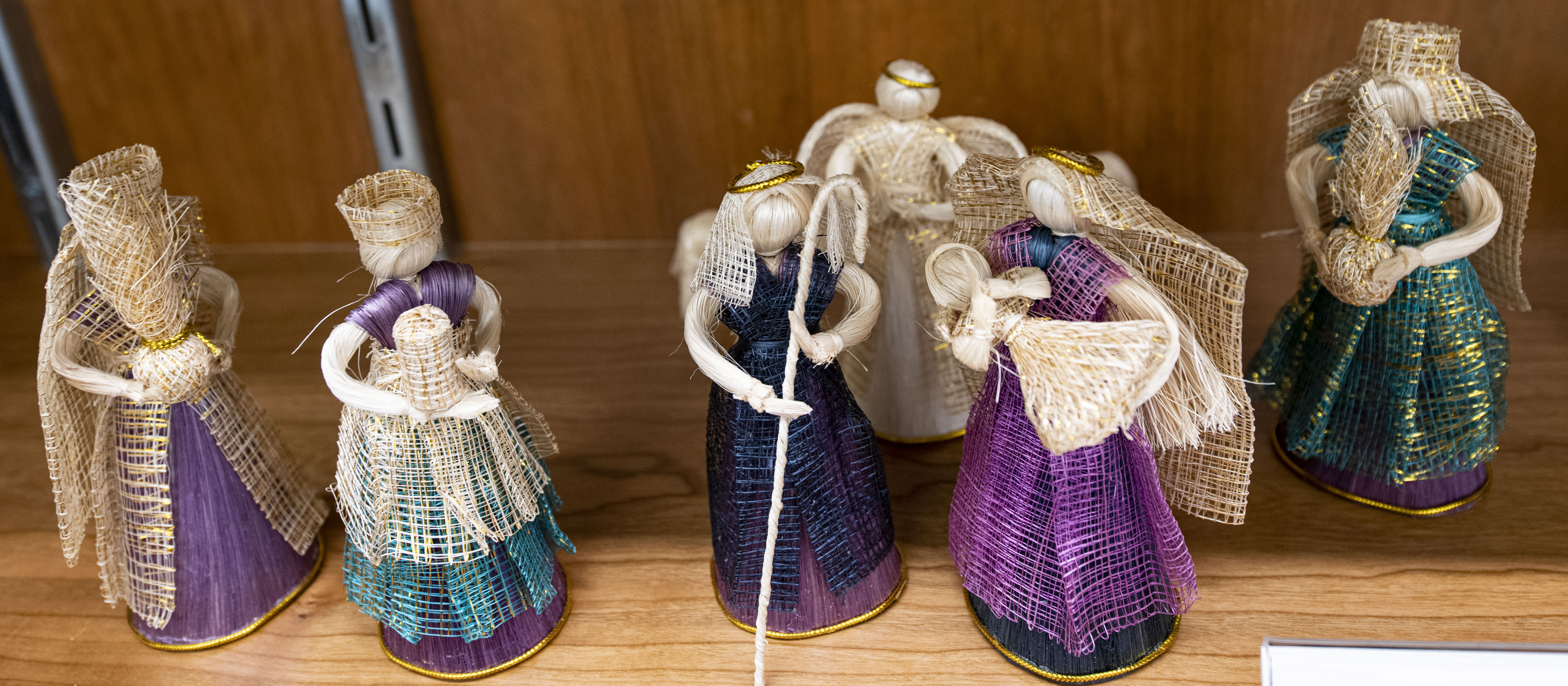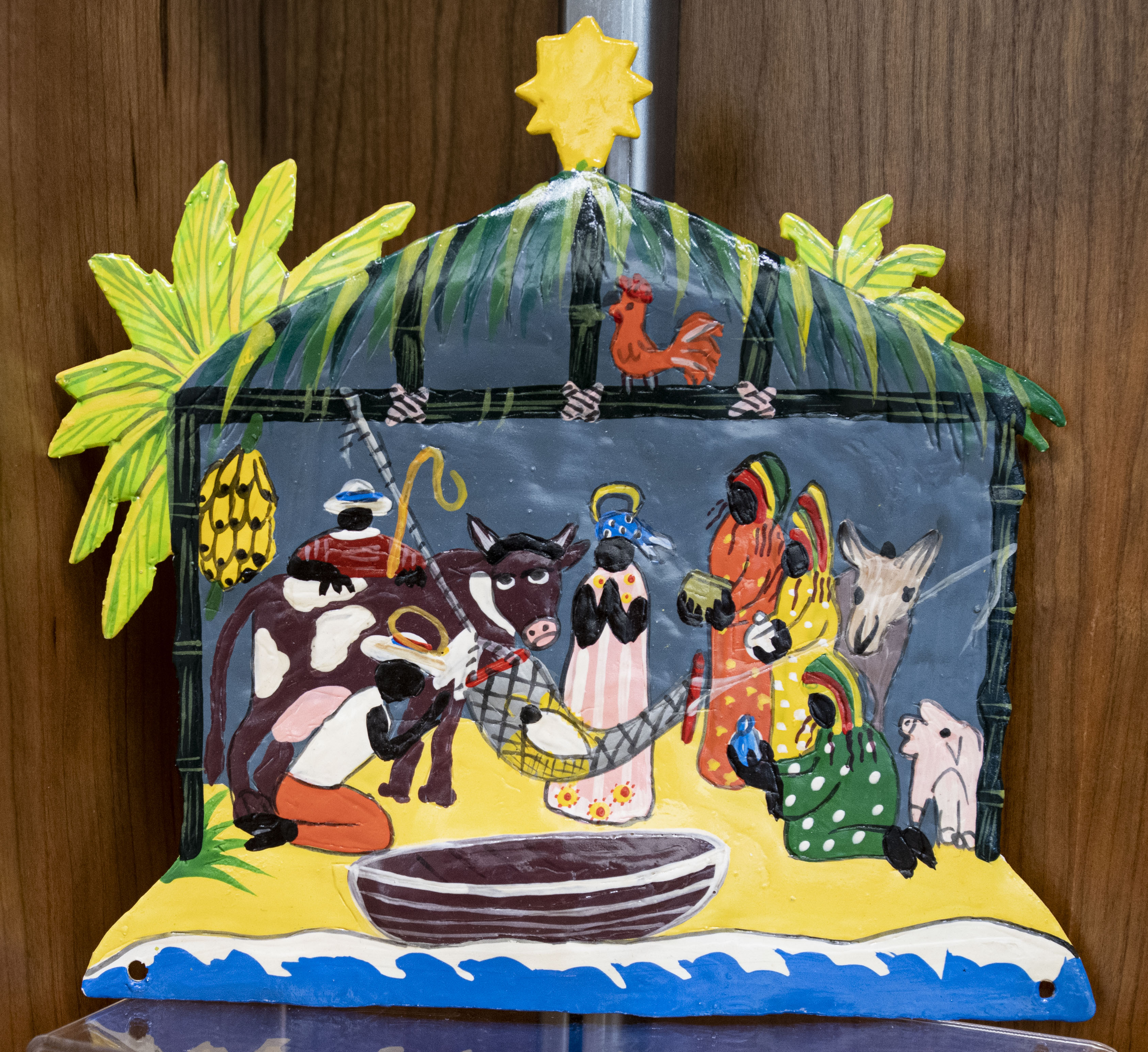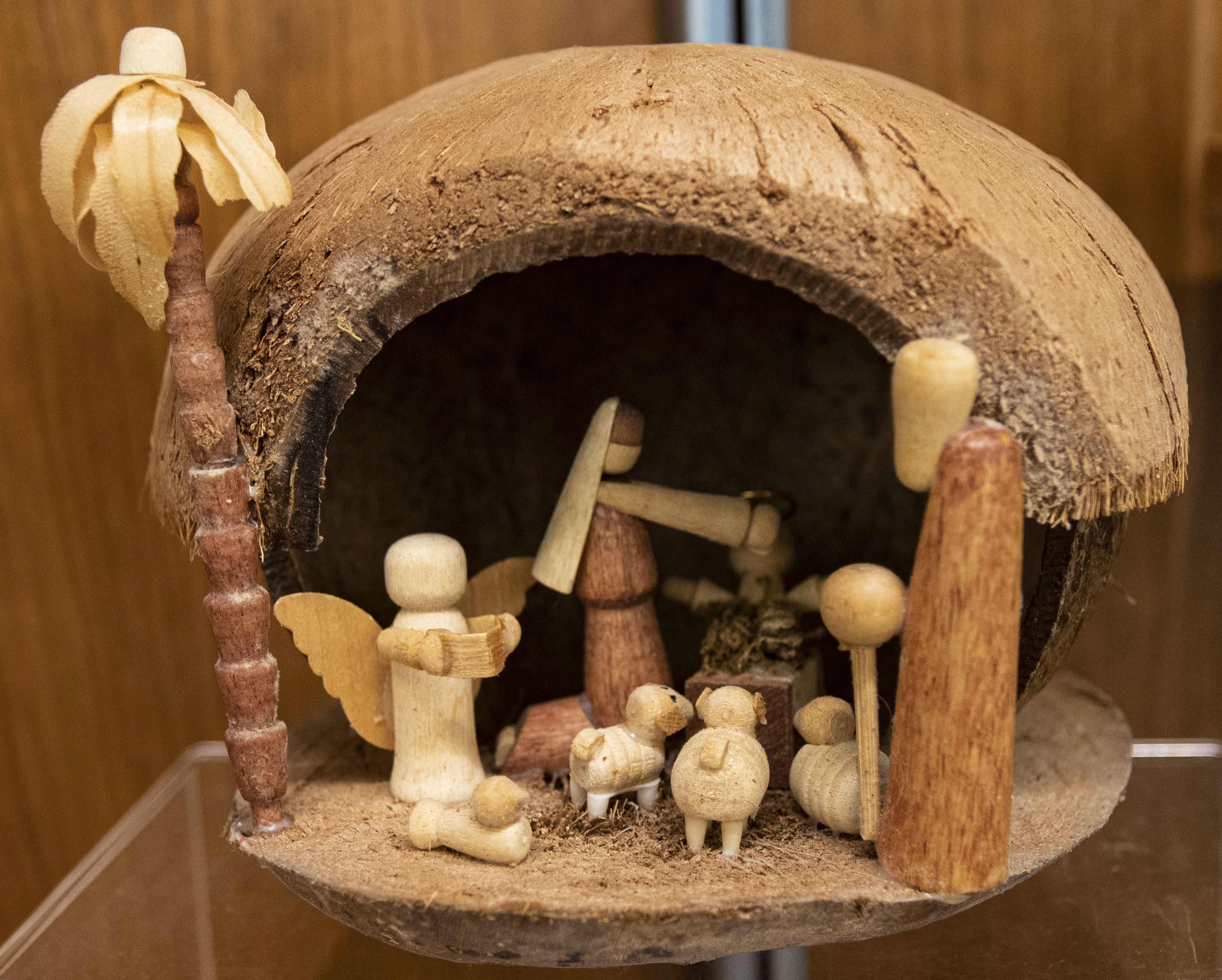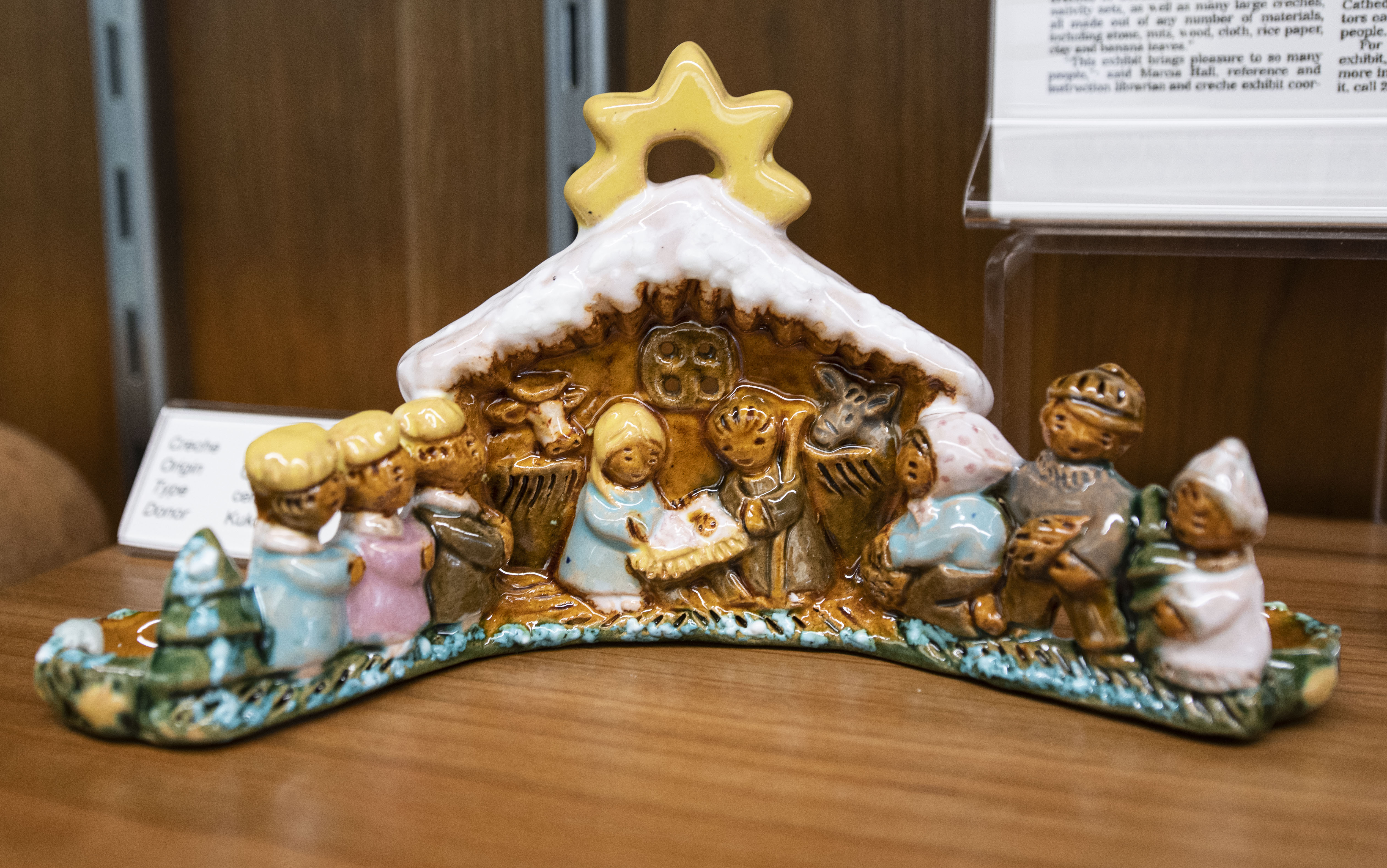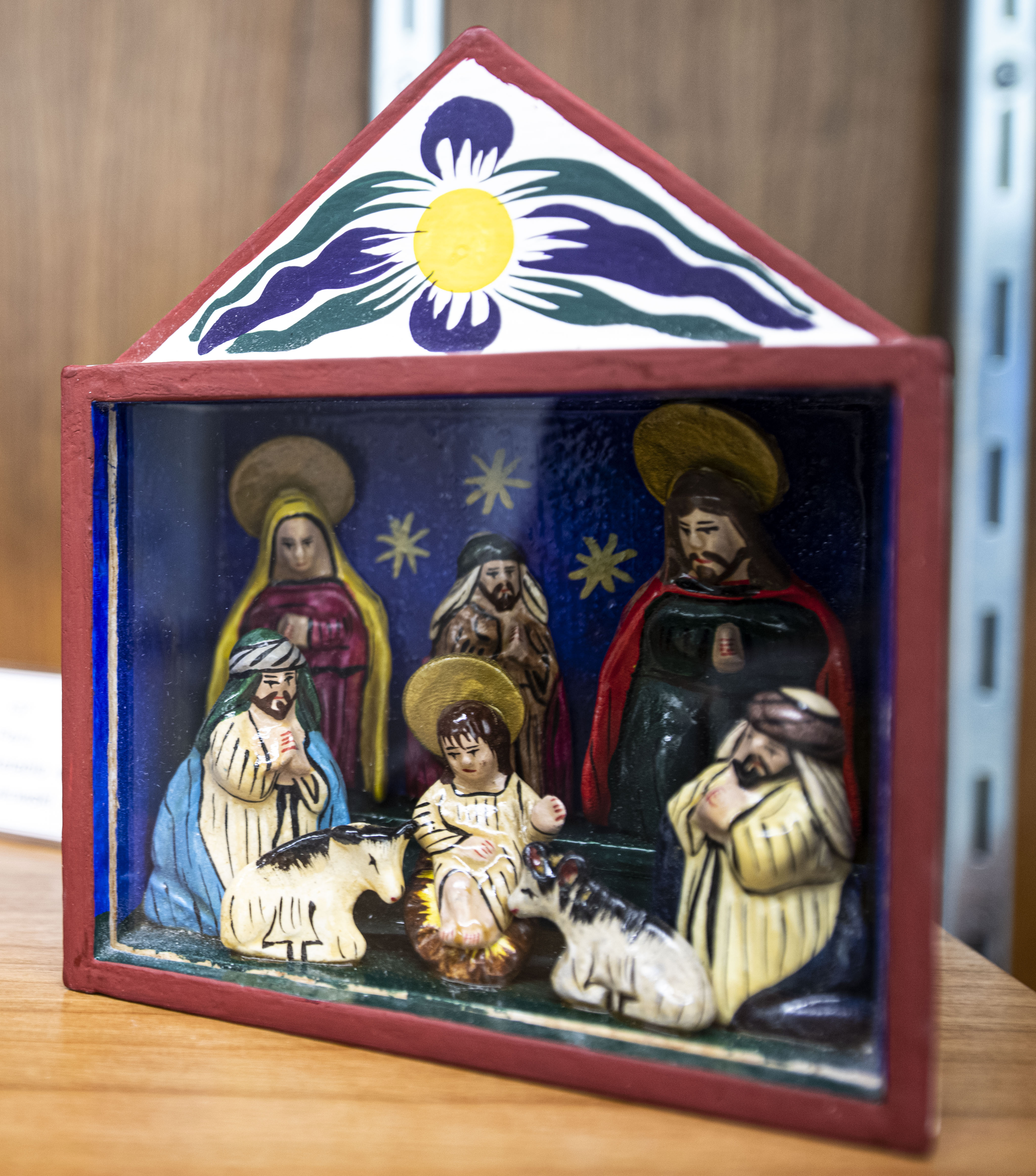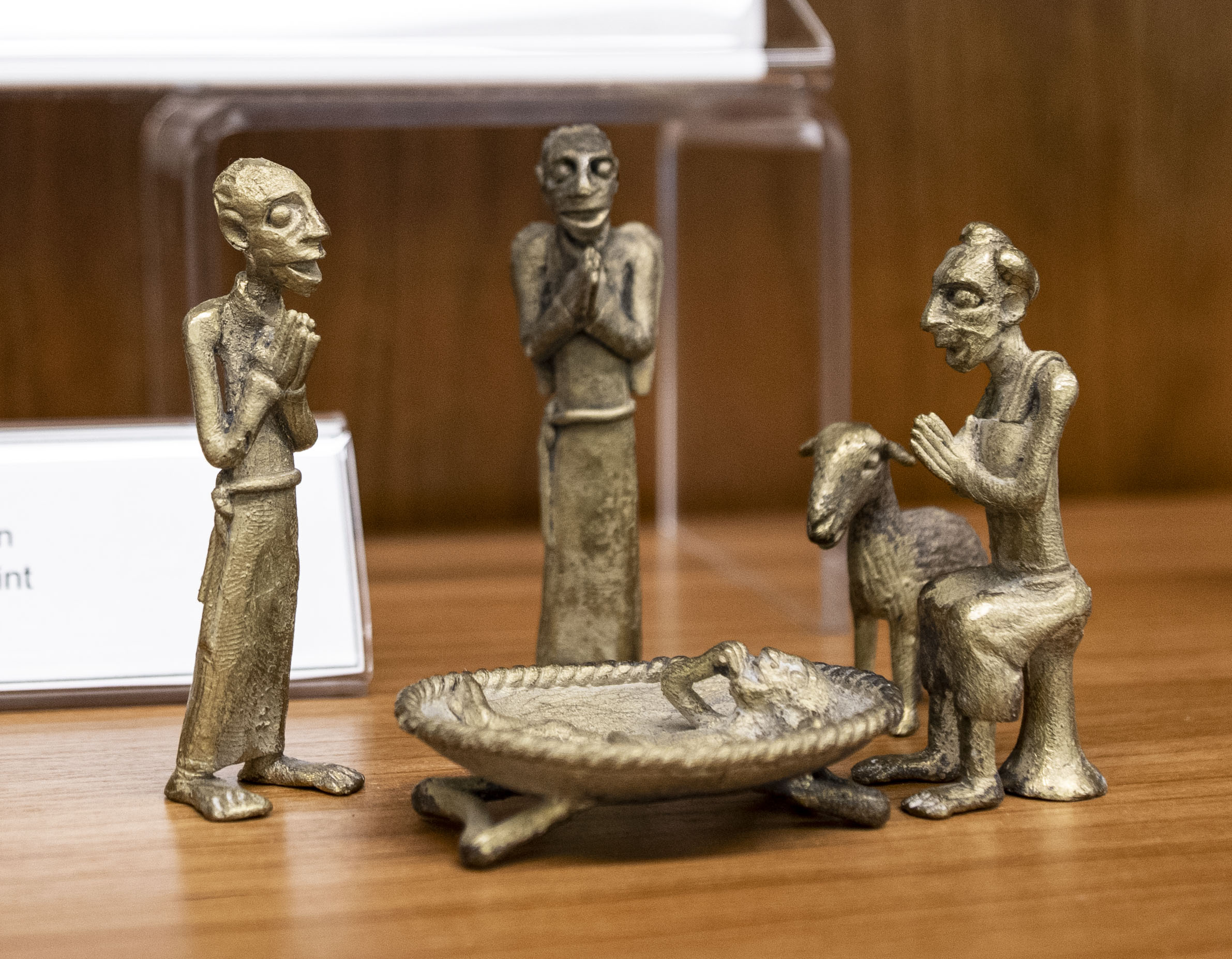 Are you ready to say Hello?
Choose a Pathway
Information will vary based on program level. Select a path to find the information you're looking for!