Hood Doctoral Student Spotlight | Joel Beidleman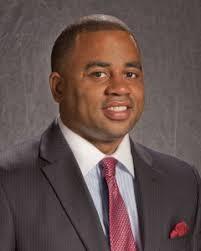 "I am looking forward to further enhancing my abilities through the Doctoral Program at Hood College, and strategically creating organizational practices that will improve educational school systems."
Joel Beidleman, Doctorate of Organizational Leadership Candidate
Program
Organizational Leadership (DOL)
Business Administration (DBA)
Department
Interview with Joel Beidleman, Hood College Doctoral Student in Organizational Leadership Candidate
Can you share the details of your professional development?
After attending Virginia Union University and beginning a career in computer science, I quickly decided that the technology career path didn't provide the intrinsic feeling of achievement I needed.  As a result, I joined the staff at Benjamin Stoddert Middle school in Prince George's County. There I learned I possessed the talent to educate children and developed the desire to lead others in the field of education. To further my teaching experiences, I decided to turn to Fairfax County Public Schools and took employment at a Title 1 middle school.
I credit Fairfax County Public Schools for developing my pedagogical talents and inspiring me toward my core belief that all students can achieve academic excellence.  After spending several years in Fairfax, I was approached with the opportunity to go into administration in Montgomery County. I accepted the new endeavor and have been in administration ever since.
Today I serve as the principal of William H. Farquhar Middle School leveraging my diverse 20 years of experience as an educator to enrich the community I serve. I am focused on ensuring that my administrative team has a clear understanding of the organizational vision and the alignment of my core beliefs.
I have worked diligently to create high functioning teams, systems for observing, analyzing, and reflecting on instruction, and stress the importance of continuous innovation. Though the demographics of William H. Farquhar Middle School have changed over the last five years, I have maintained high expectations for student grades and adolescent peer to peer behavior.
What is your educational background?
I completed a Bachelor of Science in Mathematics at Virginia Union University in Richmond, VA. I then earned a Master of Science in Information Systems from Strayer University. I also completed the Administration & Supervision Certification at the University of Maryland at College Park before enrolled in Hood College's Doctorate of Leadership at Hood in 2018.   
Why is a doctoral program important to you?
I feel strongly that my background has laid a valuable foundation for my goals. Growing up in a single parent household presented many challenges.  My family dealt with the issue of poverty, and I personally wrestled with identifying a positive role model.  As a result, I realized I had to set a goal for attaining a college education and be willing to face all adversity in order to succeed.
This idea continually underscores my vision for educating our youth. We must create school structures that provide opportunities for all students and provide proactive strategies to prepare for emotional or cognitive student challenges.  Throughout my career, I have had the opportunity to learn from dynamic leaders and gain insight on how to impact student learning with organizational improvement.
I am looking forward to further enhancing my abilities through the Doctoral Program at Hood College and strategically creating organizational practices that will improve educational school systems.
 You were awarded an "Everyday Hero Award" for performing CPR on an individual who went into cardiac arrest. Can you tell us more about that?
This event occurred during a debrief of our school opening for the 2019-2020 school year, at the home of one of our administrative team members. Her husband was there assisting with hosting us, and during the event he went into cardiac arrest. Our team reacted very quickly and worked together to support the emergency.
As a result of our quick reaction, he was able to survive and only spent a few days in recovery. Establishing an effective team within any organization can translate to any emergency situation. Maintaining effective communication during moments of crisis is something our team has practiced.
God willing, we will never be faced with any more traumatic events, but if we are placed in the situation, there is no other team that I would rather be with.
What are your personal and professional goals?
I want to create long lasting meaningful differences in the lives of children and their families. I am motivated to make each day better than the last, both personally and professionally.
What do you do outside of your work and educational pursuits?
Are you ready to say Hello?
Choose a Pathway
Information will vary based on program level. Select a path to find the information you're looking for!