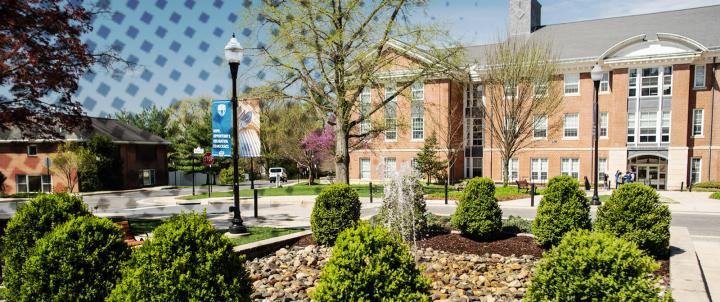 Teaching & Learning Strategies
Hood prides itself on small class size and the interpersonal relationship that is achieved by students and faculty. Courses will include regular in-person classes, but may also include creative uses of hybrid, blended and other instructional delivery.
All courses will be designed to go fully online or for a student to complete online should the need arise. 
Traditional, on-campus or bimodal: Faculty and students will be in the classroom for the majority of class meetings. There may be some online elements to the class, but most classes will be in person.
Hybrid: Courses will be delivered in both on-campus and online modalities. Faculty may deliver some class sessions online, with the remaining portion offered in the traditional format. All synchronous online meetings will occur at the class meeting time and will be recorded and available for students to access.
Online: Both faculty and students will work remotely for the entire class, with no live, real-time interactions required. Lectures may be pre-recorded and available to students.
Most courses will be offered either in the traditional or hybrid format. Course modalities have been updated in Self-Service and students may view their fall schedules to confirm the delivery method of each course.
Student Academic Support
During the current health crisis and in preparation for future unanticipated events, some students may encounter even greater challenges to continued enrollments and academic success, need additional access and support from college personnel and unique resources. 
As such, the school will provide flexible options and resources to those students facing barriers due to social, economic, or personal circumstances. To address these challenges, the establishment of new and redundant service gateways is vital to equitable access to information and staff ready to respond to student needs. Further, multiple and flexible access points to student success services and resources is critical to the achievement and progression of students across disciplines and degree programs. 
All Hood College students, regardless of domestic or international location, undergraduate or graduate degree program, or academic discipline, will have virtual access to current and concise information that connects them to student support services. Supports in this area will encompass Hood will provide expanded office hours for working students or those in other time zones, online meeting options, and the initiation of appointment scheduling tools for advising and tutoring, and options for those who need hybrid or solely online course offerings.  
Classrooms Setup & Policies
Room-specific plans have been developed for all classrooms and instructional spaces to promote social distancing. Each classroom will be equipped with a sanitation station so students and faculty can clean surfaces when they enter and leave the space. Entrance and exit strategies have also been developed for each instructional space to promote social distancing and ease bottlenecks. Information will be posted outside each classroom and faculty will provide direction in each class. 
Are you ready to say Hello?
Choose a Pathway
Information will vary based on program level. Select a path to find the information you're looking for!