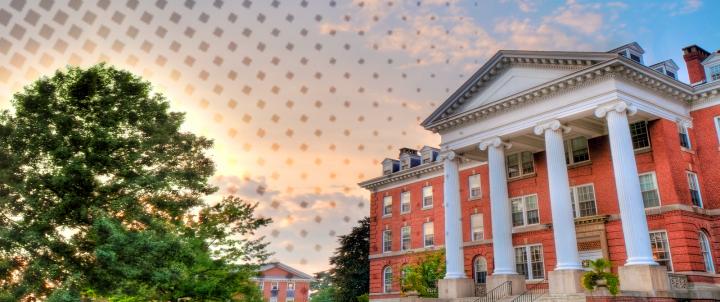 Faculty, staff and students are expected to limit travel during the semester, if possible. 
Hood recognizes that work-related travel can provide significant benefits for the College, including developing education and financial opportunities. The pandemic has created safety considerations for the approval of business-related travel.
All international travel is suspended, including travel to conferences, study abroad, coastal studies outside the U.S., etc. Domestic travel must meet the following criteria to be considered essential:
It is required by an agency, accreditor, regulatory or legislative body or member, who has jurisdiction over and/or provides state- or national-level policy or funding to the College
A lack of in-person attendance would have a significant, adverse impact on the College
No virtual alternative is available
No comparable, future opportunity is likely
Is for a critical business need such as recruiting or fundraising
The traveler must not have heightened risk factors for COVID-19 and must bring their own PPE (masks, sanitizing wipes, etc.). All travel requests must be approved by the divisional vice president.
The College recognizes that employees may have personal plans out of the area (or be welcoming out-of-states visitors). Though discouraged to avoid risk, if employees do travel to or have visitors from a "hotspot" state (*identified below), they must self-quarantine for 14 days following their return (or are cleared with a negative test taken within 72 hours of their return to work). Employees who travel for College business will not have to take PTO for their self-quarantine time; employees who take personal travel to a "hotspot" state, must use PTO (vacation or sick) if they are unable to telework. 
For all travel -- business or personal -- it is also recommended that the employee keeps a list of people with whom contact is made in the event it is needed for contact tracing.
* As of May 12, 2021, the following states have a testing positivity rate 10 percent or higher over a seven-day rolling average:
Oklahoma 21.1%
Idaho 16.7%
Iowa 15.1%
Kansas 12.2%
Mississippi 11.6%
Alabama 10.7%
For international travel, refer to the CDC website.
Are you ready to say Hello?
Choose a Pathway
Information will vary based on program level. Select a path to find the information you're looking for!