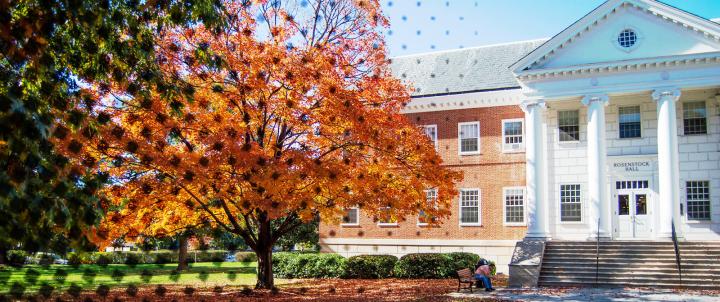 Campus Cleaning Standards
The entire Hood community must work together to keep others healthy and safe.
Facilities and housekeeping will provide increased daily cleaning of classrooms, offices, bathrooms, buildings and all public spaces. They will also provide disinfection wipes and sprays for individuals to clean surfaces regularly. 
Academic Spaces (classrooms, labs, study spaces)
In addition to daily cleaning and disinfecting, disinfectant wipes and spray bottles of cleaning solution will be provided in each academic space for individuals to use.
Offices and Administrative Spaces
Disinfectant wipes and spray bottles of cleaning solution will be provided in every departmental common area and near copy machines. Faculty and staff should eliminate the practice of sharing food. They should also disinfect the handles of departmental microwaves and refrigerators after each use.
Faculty and staff should clean and disinfect high-touch, shared surfaces regularly (buttons, door handles, counters, workstations, keyboards, telephones, etc.). Desks should be cleared at the end of each day to allow housekeeping to disinfect.
Residence Halls
Housekeeping will clean commons spaces, lounges, kitchens, restrooms and high-touch areas twice a day, seven days a week. 
In suites and semi-suites with private bathrooms, students should clean their spaces with disinfectant at least weekly. Facilities will provide supplies and guidance. Residential life staff will conduct frequent health and safety inspections to include the bathrooms and require students to clean and disinfect their spaces.
Cleaning Protocols
Aramark, our cleaning vendor, will utilize two certified cleaning programs:
The Deep Clean program, done at the end of each day or overnight, cleans and disinfects, and creates a foundation that maintains a clean environment throughout the day.
SpaceCare QL, done multiple times throughout the day, focuses on high-touch areas and ensures superior results to routine, urgent or emergency cleaning.
Are you ready to say Hello?
Choose a Pathway
Information will vary based on program level. Select a path to find the information you're looking for!