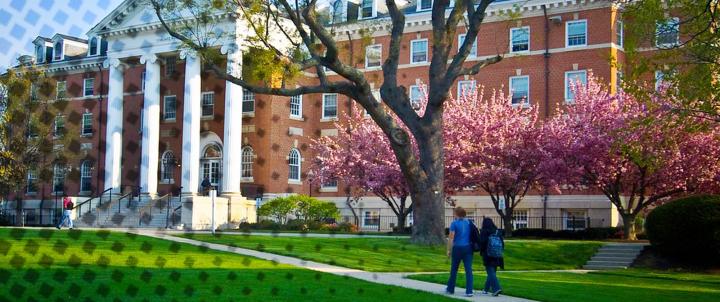 These policies and protocols provide guidance for responding to potential exposure and potential and confirmed cases of COVID-19 among Hood College employees and students.
In order to ensure prompt and appropriate response, as well as timely and accurate assessment of the status of the virus on campus, two COVID-19 case manager positions have been created: an Employee COVID-19 Case Manager (Meg Timmons, benefits manager) and a Student COVID-19 Case Manager (Sue Kolb, athletic director). See COVID-19 Case Flow Chart. These persons will serve as the central points of contact for all potential or actual positive cases on campus. In this role they will:
Ensure patient is receiving medical care and other support needed
Ensure contact tracing is completed
Arrange for quarantine/isolation
Notify other campus members who need to know per plan
Ensure that all campus protocols to minimize the spread of COVID-19 are being followed (cleaning, contact tracing, etc.)
Maintain record of each case from onset to release to return to campus
Work with COVID-19 data manager to ensure record accuracy
Each day an individual is required to assess their health using the Signs and Symptoms Monitoring Checklist on the Campus Clear App. If they exhibit one or more symptoms, or have been in close contact (less than 6') for more than 15 minutes with someone who has COVID-19 with or without wearing masks, or have received a positive test result (even if asymptomatic), they should isolate (stay home from work or class) and contact a health provider. The health provider/HCHS will provide instructions to seek health care/get tested. The individual should follow the detailed steps below, depending on whether they are an employee, graduate student, commuter student or residential student.
Recognizing the gravity of this public health crisis and global pandemic, we must all do our part when following quarantine or isolation protocol. If a student or employee is required to isolate or quarantine and does not adhere to the Health and Safety standards, they are subject to sanctions per the Student Code of Conduct, the Staff Manual or the Faculty Code.  
Response Protocol for a Potential or Confirmed Case of COVID-19
Are you ready to say Hello?
Choose a Pathway
Information will vary based on program level. Select a path to find the information you're looking for!