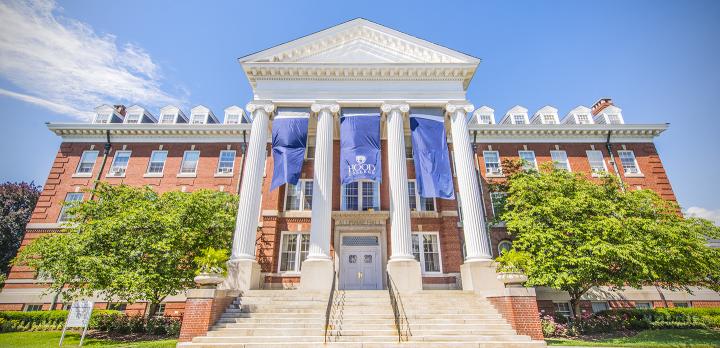 About this Program
Certification in Project Management
Program Overview
Students must complete four three-credit courses for a total of twelve credits for the certificate with a minimum grade point average of 3.00. Two courses (six credits) will cover general project management competencies and the remainder of courses will come from completion of either two courses (six credits) from a sequence of courses in a Life Sciences or Information Technology.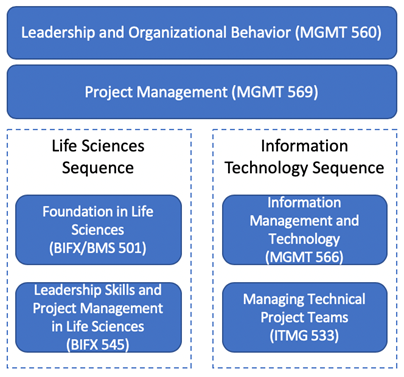 The framework proposed for the certificate includes a "core" set of courses covering general theories in leadership, organizational behavior & structure, and project management techniques. These are provided from two courses in the current MBA offerings at Hood:
MGMT 560 -Leadership and Organizational Behavior
MGMT 569 - Project Management
MGMT 560 is offered each Fall and Spring semester and is typically the first course graduate business students take upon completing the foundation requirements. MGMT 569 is offered each Spring.
Following completion of this core, students will take a two-course sequence meant to offer specialized skills within either the Life Sciences or Information Technology. For the Life Sciences sequence, students will complete the following course sequence:
BIFX/BMS 501 - Foundation in Life Sciences
BIFX 545 - Leadership Skills and Project Management in the Life Sciences
These courses are offered as part of our Bioinformatics and Biomedical Science graduate programs and are available on a reoccurring schedule.
For those pursuing the sequence of courses in Information Technology, they will complete the following sequence:
MGMT 566 - Information Management and Technology
ITMG 533 - Managing Technical Project Teams
These courses are offered as part of our MBA, MIS, and IT programs and offered on a routine basis. In both the Life Sciences and Information Technology sequences, students will be permitted to substitute appropriate special topic courses (ITMG 599 or BIFX 599) or directed independent study (ITMG 575 or BIFX 575) with direct topical focus towards project management and with permission of advisor.
Program Contact
Are you ready to go further?