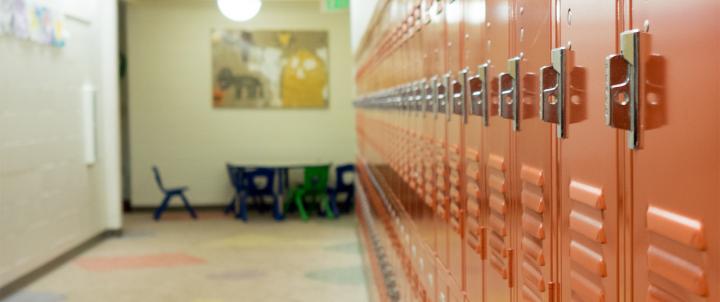 About this Program
The educational leadership programs apply principles and theory directly to today's K-12 school settings. Classes are taught by proven public school administrators who speak the language of 21st century education. They know how to motivate staff and students and connect with families through a shared vision. The result is instruction that is firmly grounded in sound, practical knowledge.
Program Overview
Internship
Hood's unique school-based internship offers an authentic, real-world leadership opportunity before graduation. Under the mentorship of a working principal, students participate in scheduling and staffing decisions, conduct action research, mentor a teacher and generally immerse themselves in the culture and challenges of the school year.
Two tracks, top results
The program offers two pathways to certification as an assistant principal, principal or supervisor: a 36-credit curriculum for certified teachers without a master's degree or an 18-credit program for those who hold a master's degree in a related field. Both meet the Maryland State Department of Education requirements for Administrator I and II, and both produce remarkable results, with 97 percent of recent candidates reporting they passed Maryland's required School Leaders Licensure Assessment the first time they took it.
NCATE/CAEP accredited
The Education Department is recognized by the National Council for Accreditation of Teacher Education (NCATE) and is aligned with the Council for the Accreditation of Educator Preparation (CAEP).
Program Contact
Jan Marcus
Assistant Director of Graduate Admission
Are you ready to go further?
To apply for the educational leadership master's or certificate program, a candidate must:
Complete the online application;
Submit one official transcript from the institution where the highest degree was conferred; and
Submit a letter of recommendation from the principal (or supervising administrator).
Once these three elements are received the applicant's application is complete, and he/she will be contacted for an intake interview which will include a review of program requirements, the course of study and the collection of a brief writing sample.
The educational leadership master's degree and certification courses of study are open to candidates who hold teacher certification. Applicants to the Certification course of study must hold a master's degree in a related field.
Applicants for the partnership program with Montgomery County Public Schools (MCPS) are required by the school system to have completed five years of teaching before beginning classes in order to be eligible for the MCPS cohort program.
Fast Fact
Educational leadership involves working with and guiding teachers toward improving educational processes.
All Faculty
Professor of Education
Program Director, Doctorate of Organizational Leadership and Doctorate of Business Administration