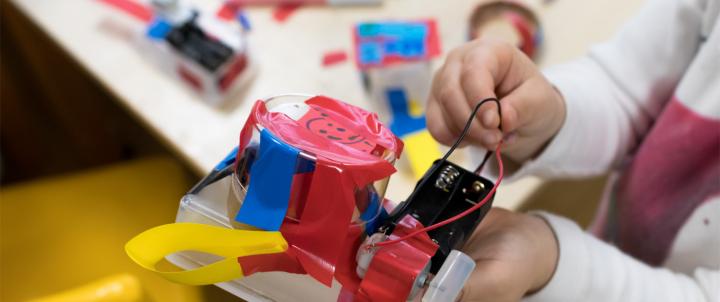 About this Program
The elementary STEM certificate program is designed to prepare elementary teachers to engage and motivate students in meaningful STEM learning from their earliest school years.
Program Overview
Real-Life, Hands-On
With the evolution of the 21st century global marketplace comes increased demand for students who excel in science, technology, engineering and math. That means today's teachers must be well-equipped to deliver a dynamic STEM-based curriculum.
The program explores theoretical and foundational underpinnings of the STEM mindset. Certificate candidates engage in hands-on activities and problem-based learning, just as their young students will. They discover — and practice — techniques that broaden STEM's reach across disciplines. On the way to the capstone project, they learn strategies for promoting inquiry and creative thinking in their own classrooms.
Cutting-Edge Career Focus
Hood's certificate program is geared towards teachers who want to enhance their students' learning — and step into the exciting new career opportunities that STEM offers within education. Thanks to small class sizes instructed by professional educators, certificate candidates benefit from individual attention and research-based instruction. For those ready for more depth, the 15-credit certificate can be applied to a master's degree in curriculum and instruction.
Please note that graduate certificate programs are now eligible for loans.
The Elementary STEM certificate program is not open to F1 students.
Related Graduate Programs
Are you ready to go further?
For students applying to the elementary STEM education program, please submit the following to the Graduate School:
Complete the online application.
Submit one copy of official transcripts from the institution where the highest degree was conferred.
Write a short essay (approx. 500 words) describing how you anticipate Hood College's STEM certification graduate program will benefit you and your professional goals.
Submit a copy of your teaching certificate.
Once these documents have been submitted to the Graduate School, the applicant will interview with the program director and a decision for admittance into the STEM certification graduate program will be made.
An applicant to the graduate program in elementary STEM education must already hold teacher certification to apply. This program does not issue teacher certification.
Register for the JEDI badge through our Non-Degree Graduate Application
Registration discount available for FCPS employees and for all other business partners under the NeighborHOOD program. For non-degree related registration questions, email hoodgrad@hood.edu.
Course Listings
Winter 2021: January 3, 2022 - January 21, 2022
HUM 599D: The African American Experience (3 Credits, online asynchronous)
Spring 2022: January 25, 2022 - May 14, 2022
HUM 560S: Otherness (3 Credits)
Summer II 2022: Registration begins April 25, 2022
AFHS 524: Race & Racism in America (3 Credits)
EDUC 561: Teaching Diverse Learners in Inclusive Settings
3 Credits |1/25/2022 - 5/14/2022 | Tuesday's 5:10-7:55pm

Synchronous online | Non-degree & degree options available
Enhance your diversity-inclusion skillset by completing a weekly online workshop to earn credit towards your MSDE special education requirement. Designed to develop skills, attitudes and understanding to enable early childhood, elementary and secondary teachers to educate learners with special needs. Topics include inclusion, educational planning, teaching techniques, student assessment, and classroom organization and management skills.
Register for EDUC 561: Teaching Diverse Learners in Inclusive Setting
For questions about this course, email gofurther@hood.edu.
Program Contact
Office:301-696-3601 Cell/WhatsApp: 240-651-4015
Our faculty...
are active in national professional organizations and in local schools as supervisors of teacher candidates.
All Faculty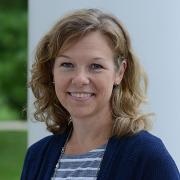 Associate Professor of Education
Program Coordinator, Secondary Education
Director of First Year Seminar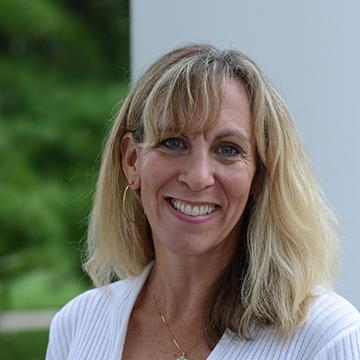 Kristy Calo, Ph.D.
Faculty Graduate School Graduate Student
Associate professors for education at Hood College, Tricia Strickland, Ph.D. and Kristy Calo, Ph.D were recently awarded a $45,000 grant from the Maryland State Department of Education.
Academics
Research
Education
Awards