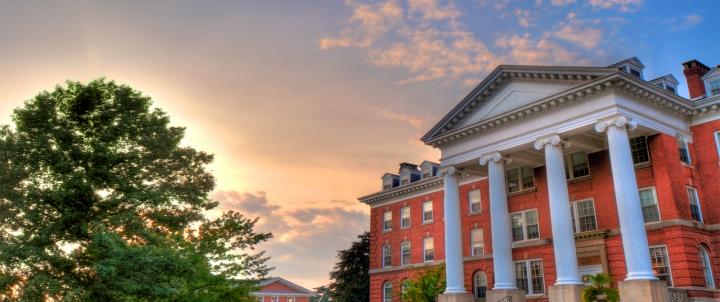 Adjusting to a new country, culture and educational system poses many challenges to new international students.
Here, new students entering the Graduate School at Hood College can learn about the numerous opportunities and resources available to them. Below are some answers to the most common questions we receive. Be sure to explore the International Student Handbook for more topics.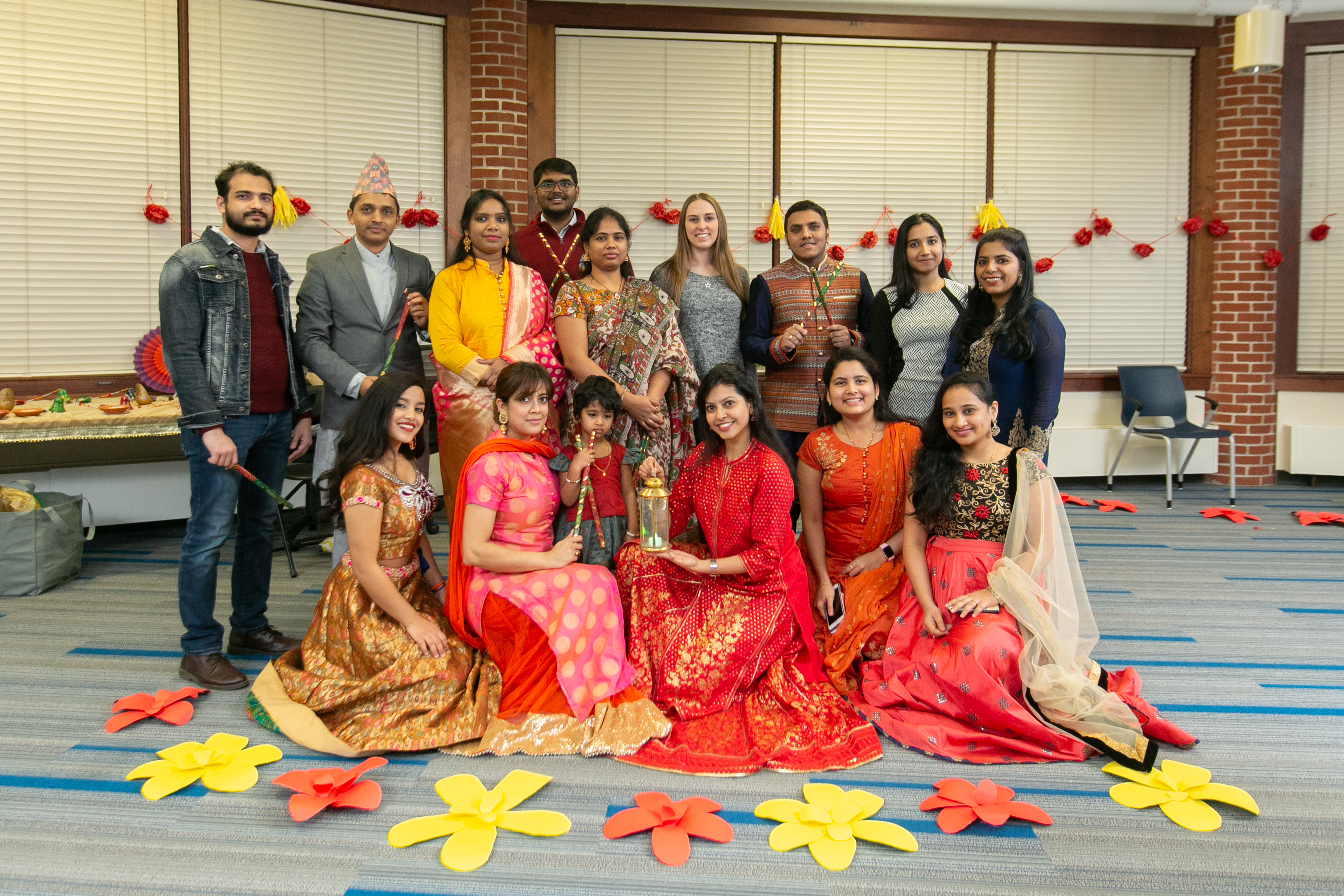 Apply in Advance: This process can take some time. Check for visa wait times in your home country. If there are no appointments available in your area, you may wish to pursue an expedited appointment.
Practice Conversational English: You need to be comfortable explaining yourself and having a conversation.  For example, be able to tell the interviewer Hood College is located in Frederick, Maryland. Whatever happens, stay calm and positive.
Dress Professionally: Make it clear you care about the interview and its outcome.
Know Your Course of Study: Be able to explain why you want to study in the United States as well as why you chose Hood College and your particular course of study. You also want to clearly state how your degree will help you with your career goals.
Have Your Documents Ready and Organized:
I-20

Acceptance letter

Financial documents or proof of financial support

Passport valid fort at least 6 months

SEVIS payment receipt

Photos for visa

Completed visa application (DS-160)

Transcripts or mark sheets, and diploma

Test scores such as GRE, TOEFL, IELTS
Have a Financial Plan: You will need to pay for tuition, housing, food, transportation, books, and so on. Therefore, have a reasonable plan that will allow you to explain how you will pay for your education and living costs, such as you or your family's savings, and any scholarships you may have received.
Explain Your Ties to Your Home Country: Since you are applying for a student visa, you want to explain you will be returning home after studying in the USA. For example:
Your family

Property/businesses you may have

Employment

Long term professional goals
Taeyol "Ted" O serves as the Primary Designated School Official (PDSO) and Director of International Student Services.The Office of International Student Services is an important resource for international students. He processes the initial I-20 visa forms and serves as the primary point of contact on visa issues. Ted can also provide important information on Curricular Practical Training (CPT) and Optional Practical Training (OPT) options.
Ted can be reached by phone at 301-696-3811 or o@hood.edu. His office is on the first floor in Apple Hall, Room #1.
This handbook provides information on visas, housing, banking, transportation, weather, clothing, school systems and other resources to help with the transition to Hood College and the Frederick area.
For jobs at the Center for Academic Achievement and Retention (CAAR), email Ms. Ronnie Taylor.  at: rtaylor@hood.edu
For jobs with Aramark (food services), email Ms. Jennifer Curtis at: curtis-jennifer@aramark.com
For jobs with Campus Facilities (e.g., grounds and building upkeep/repair), email Mr. Greg Smith at: smithg@hood.edu
For teaching assistant (TA) positions, speak directly with the program director in the following programs which offer such TAships: Biology (Biomedical Science/Environmental Biology), MBA, and Computer Science/ Information Technology.
1. Go to the Social Security Office for Frederick, MD and ask about the paper that justifies the person cannot apply for a social security card.
Frederick Social Security Office Address:
SUITE N 
5340 SPECTRUM DRIVE 
FREDERICK, MD 21703
Social Security Phone (Local) : 1-866-331-7089 
Social Security Phone (Nat'l) : 1-800-772-1213 
TTY : 1-800-325-0778
2. Submit an electronic SAVE Verification Request Form online. Please click here. Once you have submitted the form, a MVA representative will contact you with the verification results and information to continue the process. If you experience any difficulties with the form, or do not receive a response within five (5) business days, please send an email to sdecal@marlandmva.com.
The documents you need:
Sources of proof are required for age, identity, and Maryland residency (SAVE verification of lawful status through the Department of Homeland Security may be required if applicable).


The knowledge (law) test and the driving skills portion of the test for a license of the equivalent class will be waived.


If the driver's license is expired, then the vision, knowledge & skills tests are required.

Exception: licenses from France and Japan may be expired less than 1 year.
If over 1 year, all tests are required.

Must pass the vision screening, submit a completed "vision screening" form (form # DL-043 or DL-043A) or have an authorized online vision certification provider electronically submit the vision results to the MVA

Test administered by vision provider must have been done within the previous 12 months.

Agreement applies to non-commercial driver (class C) licenses; no learners permits, class M or commercial licenses.


Provide certification of the 3-hour drug & alcohol education program.


Present out-of-country license along with an international license or translation into English from the MVA's Approved Interpreter/Translator Provider Listing (if required).

License and any documentation pertaining to the license must be scanned into the driver's licensing system transaction (ex: translation);

Applicable fees are required.
Hood College F-1 students who get an offer of on-campus or approved off-campus employment will need to apply for a Social Security Card. Only students who have an offer of employment qualify for a social security card. You must apply in person. After applying for your Social Security number, a card will be mailed to you in approximately 3 to 4 weeks.
Please make an appointment with Mr. Ted O, PDSO, o.hood.edu, before going to apply for a social security number. You will need to have the following to apply for a social security number:
A letter from the PDSO confirming your immigration status and Hood College student status.
An offer letter from your employer on their letter head paper which should also include their EIN. (Employer Identification Number).
Your immigration documents including: your passport with I-94 card and your I-20 Social Security Number Application
Take the above to the Social Security Administration (SSA) Office at Suite N 5340 Spectrum Drive Frederick, Monday- Friday from 9:00 a.m. to 4:00 p.m. (closed on federal holidays) phone number: 1-866- 331-7089. You will be required to fill out an application form, which you can download in advance from their website at http://www.ssa.gov.
Hood College strongly recommends that all students on nonimmigrant F-1 visas enroll in a comprehensive health insurance plan, which covers accidents, hospitalization and illness. Even if you are covered by a family medical policy at home, these policies often do not provide the coverage Hood College feels you need. Since you, not the College, are responsible for paying whatever medical costs are not covered by your insurance, look carefully at plans before making a decision. You are encouraged to purchase a health insurance policy that will cover you for accident and illness before coming to campus. Additional information regarding health plans is available from the Hood College Health Center and the office of International Student Services.
Hood College does not offer graduate students housing on campus.  However, the local Frederick area offers a number of rental options. Finding the right fit for you will take some research. Local newspaper classified ads and website listings may be good places to begin your search. The following are some examples of websites which may be helpful:
In addition, there are some nearby apartment complexes which may warrant consideration:
Those with an asterisk(*) indicates they accept I-20 as evidence for financial backing for international students.
 
Note that the information in this message is provided as a convenience to students strictly as an informational service. Hood College has not inspected or approved any of the listings for fire, heat, and/or safety conditions and makes no warranties or representations concerning these items. Tenants assume full responsibility for location, condition, and contractual terms of their off-campus rentals. Hood College operates under the assumption that landlords and rental agencies conduct business within the guidelines of the law. All contractual agreements are between students and the landlords or agents.
Many international (F-1) students are interested in internships (or Curricular Practical Training). There are a number of resources for securing such an opportunity after the F-1 student has completed his or her first year of coursework. Additionally, Hood College provides opportunities for Optional Practical Training for students that have fulfilled all program requirements. 
Helpful Links
Current Alerts
If you need referral for legal help, please contact April Boulton, Ph.D., Dean of the Graduate School.
If you have any questions, do not hesitate to contact the appropriate point person listed below:
General: April Boulton, Ph.D., Dean of the Graduate School
Immigration or Visa: Mr. Ted O, Primary Designated Officer (PDSO)
Religious or Spiritual: Rev. Beth O'Malley, Dean of the Chapel
Are you ready to go further?