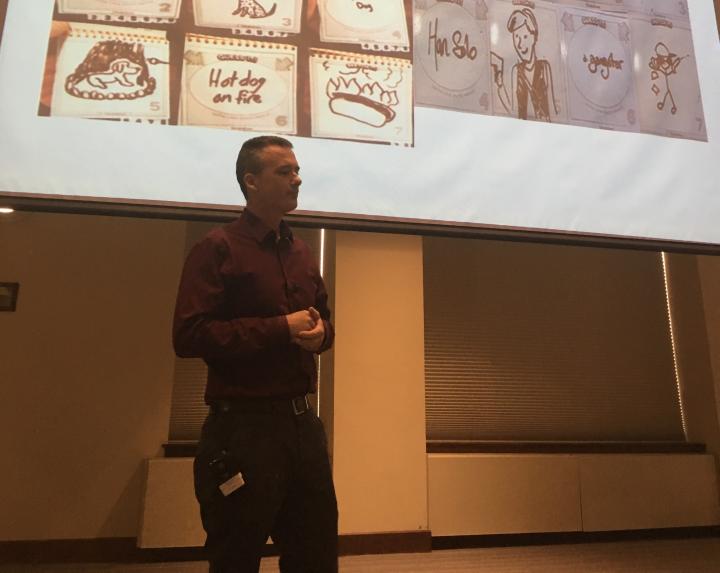 Can you explain your research in three minutes?
The 3MT competition was founded in 2008 by the University of Queensland in Australia, and it is now held at more than 350 colleges and universities across 59 countries worldwide. At Hood, Graduate students present their research projects each May in three minutes using just one PowerPoint slide. No other resources or props are allowed. Students are judged on clarity, pace, audience engagement and stage presence. All attendees are then welcome to cast their votes for best presentation. There is a judge's winner and a People's Choice Award.
Students seeking degrees in the field of computer science, information technology, biomedical science, environmental biology, business administration, and the humanities normally compete. Examples of presentations include topics on the development of an all-inclusive database for the United States space launches; technological tools that help reforestation sites; how to move the United States toward sustainable energy production; and racialized economic relationships from the Jim Crow era (domestic servitude).
 
Apply Now (The deadline for submitting the application is Monday, March 18th (11:59 PM ET!)
To be eligible to compete you must fall into one of the following categories: have advanced coursework to present, be graduating this May, or completed your degree in the last year.
Are you ready to go further?