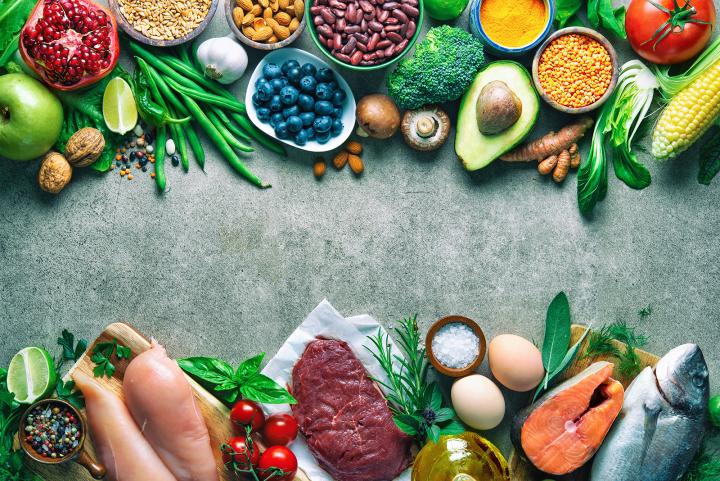 About this Program
Nutrition is the study of nutrients and bioactive compounds in foods and their metabolic and physiological function for disease prevention and treatment. It's understanding the relationship among diet, health and disease. The science is interdisciplinary and is deeply rooted in chemistry, biology and the social sciences. Dietetics (includes clinical nutrition), food security, molecular nutrition, nutritional biochemistry, public health nutrition and immunology nutrition are some of the many areas of specialization. The American Society of Nutrition (ASN) states that "proper nutrition offers one of the most effective and least costly ways to decrease the burden of many diseases and their associated risk factors, including obesity. Nutrition research holds the key to increasing our understanding of the causes of obesity and its related comorbidities and thus holds promise to markedly influence global health and economies."
Program Overview
Upon completion of the program concentration, students who achieve a Master of Science in Nutrition:
Demonstrate understanding of anatomy, physiology, biochemistry, and social sciences in relation to food and nutrition.
Apply knowledge of pathophysiology and nutritional biochemistry to physiology, health and disease.
Understand environmental, molecular factors (e.g. genes, proteins, metabolites) and food in the development and management of disease.
Gain a foundational knowledge on public and global health issues and nutritional needs.
Apply knowledge of social, psychological and environmental aspects of eating and food. 
Use scientific methods and ethical research practices when reviewing, evaluating and conducting research.
Demonstrate effective leadership, communication, collaboration and advocacy skills
M.S. in Nutrition Science - Applied Track Programs of Study
A total of 32 credits are required for the NS track. The core is 17 credits and 15 electives are required. Program Requirements NS track:
Core (17 Credits Required)
NUTR 505 - Leadership, Management, and Advocacy, Seminar (2 credits)
NUTR 506 - Global Health and Nutrition (3 credits)
NUTR 509 - Program Planning, Management, and Evaluation (3 credits)
NUTR 512 - Nutritional Genomics & Microbiome (3 credits)
NUTR 579 - Nutrition Independent Study (3 credits)
MATH 500 - Research Method/ENV 505 Biostatistics/BIFX 503 Statistics for Bioinformatics (3 credits)
Total Core Credits: 17
Electives (15 Credits Required)
NUTR 500 – Sustainable Food Systems and Food Security (3 credits)
NUTR 503 - Pathophysiology & Pharmacology (3 credits) 
NUTR 504 - Advanced Nutritional Biochemistry Seminar (2 credits)
NUTR 530 – Health Communication (3 credits)
NUTR 556 - Healthy Aging (3 credits)
NUTR 599 - Special Topics in Nutrition (3 credits)
ENV 501 - Introduction to Environmental Biology (3 credits)
SUS 415/NUTR 515 - Urban Agriculture (3 credits)
SUS 410/NUTR 510 - Bioengineering for Sustainability (3 credits)
BMS 512 - Biochemistry of Intermediary Metabolism (3 credits)
Total Elective Credits: 15
Are you ready to go further?
Program Contact
Office: 301-696-3601 Cell/WhatsApp: 240-651-4015