Hood College Professor Awarded Fellowship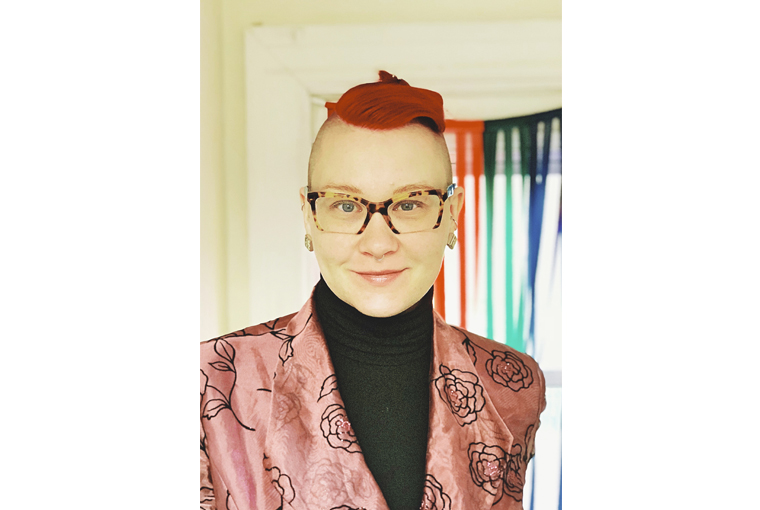 FREDERICK, Maryland—Hood College Assistant Professor of Sociology Simone Kolysh was awarded a Purdue University Susan Bulkeley Butler Center for Leadership Excellence Fellowship for the 2020 Conference for Assistant Professors.
Kolysh, Ph.D., is a lesbian agender mother of four and a feminist scholar of race, gender and sexuality committed to a revolutionary future. Their background in biology, public health, LGBTQ studies and sociology aids their interdisciplinary work and scholar-activism. A culmination of the last 10 years, their book, "Everyday Violence: The Public Harassment of Women and LGBTQ People," will be published in August 2021 with Rutgers University Press. Learn more at simonekolysh.com.
Started in fall 2010 with the goal to invest in women and provide them with the information and strategies they need to succeed, the Butler Center organizes two annual conferences targeting assistant and associate professors to ensure they advance in their careers. The conferences are open to all people of all genders. More information about the Butler Center and its conferences may be found at purdue.edu/butler.
Hood College is an independent, liberal arts college, offering more than 25 bachelor's degrees, four pre-professional programs, 19 master's degrees programs, two doctorates and 10 post-baccalaureate certificates. Located in historic Frederick, near Washington, D.C., Baltimore and the I-270 technology corridor, Hood gives students access to countless internships and research opportunities.
Media Contact
Awards
Faculty
Sociology and Social Work