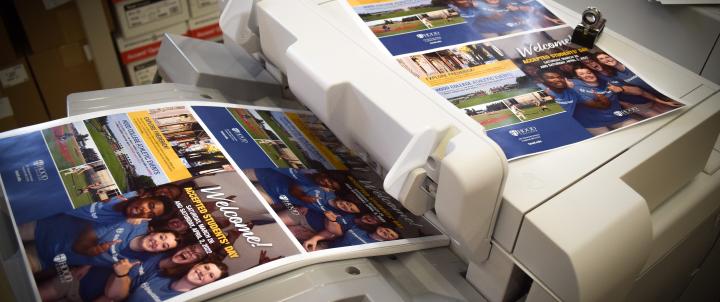 Commercial and Digital Printing

Although we live in a digital age, printed materials are crucial to the success of your business. Even a simple business card offers your customer something tangible to remember, which is vital for long-term brand awareness. Brochures and booklets not only inform and engage your customers, they also establish credibility and trust.
Print@Hood guarantees quality results at affordable rates. Whether it's a small batch or high-volume order, our experienced team delivers timely results with professional standards. We guide you through the whole process, from paper selection and sizing to production and distribution. Whatever your needs, Print@Hood offers comprehensive solutions.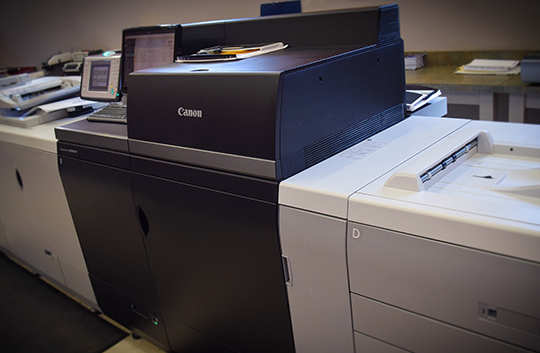 We can help you create a simple instruction manual, a full-fledged magazine and everything in-between. Our experts will find the best cover stock and binding options for your project.
Paperwork is an extension of your brand. Customers, employees and contractors frequently need to fill out forms. Make sure these documents represent your company's standards
Small but mighty, the business card is often the first step of communicating with potential customers or future partners. Give people something to remember you by with a top-quality business card.
Business forms probably aren't the first thing that pop into your mind when you think about the day-to-day activity of running your company. But if you stop to take a moment to stop and count the number of forms that your business uses during everyday operations, you realize how important they are. It's imperative to make sure these forms are professional, accurate and easy to use – and to ensure that they're in stock whenever you might need them.
A popular, low-cost way to promote your business in neighborhoods.
Attractive mailing materials can help you stand out. Quality envelopes and stationery reinforce your company's reputation.
One of the most effective ways to get your message out to a wide audience. We make sure your flyers look as good as the services or events they promote.
Maximize branding potential with labels. Apply your logo to packaging, products and more to help entice customers.
A fast, effective way to generate buzz for your company. Let us print and distribute the postcards for your next marketing campaign or promotional event.
Important presentations deserve well-made portfolios. Use these for meetings with prospective clients, employees or stakeholders.
Need something printed but don't see it listed here? Don't worry—Print@Hood has got you covered. We make rack cards, menus, greeting cards, notepads, table tents, event tickets and much more. Call or request a quote today to consult with one of our printing experts.
Contact Print@Hood at 301-696-3119 or print@hood.edu
Are you ready to say Hello?
Choose a Pathway
Information will vary based on program level. Select a path to find the information you're looking for!