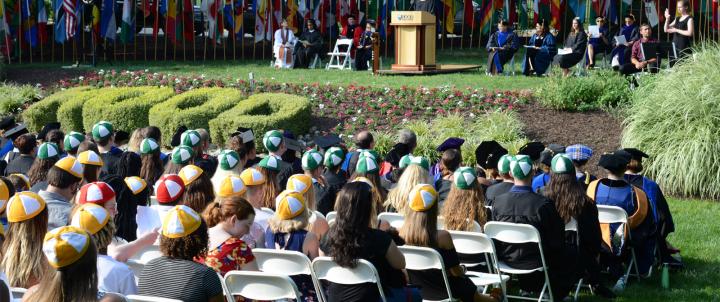 New Student Orientation
Thursday, Aug. 13
8 a.m.-8 p.m.
Move in by appointment only
11 a.m.
Parents' Welcome, Residential Quad
11:30 a.m.-2 p.m.
Lunch, Coblentz Dining Hall 
2 p.m.
Parents' Welcome, Residential Quad
(Program is identical to earlier welcome)
2-6 p.m.
New Student Activities, Residential Quad
5-7 p.m.
Dinner, Coblentz Dining Hall
6 p.m.
Parents' Welcome, Residential Quad
(Program is identical to earlier welcome)
8 p.m.
New Student Ice Cream Social, Residential Quad
9:30 p.m.
Residential Community Meetings with your Resident Assistant, Residence Halls 
Friday, Aug. 14
7:30-9:30 a.m.
Breakfast, Coblentz Dining Hall
8 a.m.-5 p.m.
Move in by appointment only
11 a.m.
Parents' Welcome, Residential Quad
11:30 a.m.-2 p.m.
Lunch, Coblentz Hall
Noon-4 p.m.
New Student Activities, Residential Quad
2 p.m.
Parents' Welcome, Residential Quad
(Program is identical to earlier welcome)
5-7 p.m.
Dinner, Coblentz Dining Hall
6:30 p.m.
Orientation Kickoff, Residential Quad 
7:30 p.m.
ThinkFast, BB&T Arena
9:30 p.m.
Residential Community Meetings with your Resident Assistant, Residence Halls 
Saturday, Aug. 15
8:15 a.m.
Breakfast, Coblentz Dining Hall
Groups 1-8
9 a.m.
Breakfast, Coblentz Dining Hall
Groups 9-16
9:30 a.m.
Commuter Check-In, Residential Quad
9:45 a.m.
Orientation Groups, Residential Quad
10:30 a.m.
Class Photo, Chapel
11:15 a.m.
Lunch, Coblentz Dining Hall
Groups 1-8
Noon
Lunch, Coblentz Dining Hall
Groups 9-16
12:45 p.m.
Walking Tour of Downtown Frederick
Groups 1-8
12:45 p.m.
Blazer Block Party, Residential Quad
Groups 9-16
2:15 p.m.
Walking Tour of Downtown Frederick
Groups 9-16
2:15 p.m.
Blazer Block Party, Residential Quad
Groups 1-8
4:30 p.m.
Orientation Groups, Residential Quad
5 p.m.
Dinner, Coblentz Dining Hall
Groups 1-8
5:45 p.m.
Dinner, Coblentz Dining Hall
Groups 9-16
6:30 p.m.
Orientation Groups, Residential Quad
7 p.m.
Welcome to the NeighborHood, Various Locations
9 p.m.
Evening Snack, Whitaker Campus Center
9:30 p.m.
Residential Community Meetings with your Resident Assistant, Residence Halls 
Sunday, Aug. 16
8:15 a.m.
Breakfast, Coblentz Dining Hall
Groups 9-16
9 a.m.
Breakfast, Coblentz Dining Hall
Groups 1-8
10 a.m.
Orientation Groups, Residential Quad
10:30 a.m.
College Supplies Bingo, Whitaker Campus Center
10:30 a.m.
Campus Tour, Leaves from Coblentz Dining Hall
10:30 a.m.
Campus Employment Session, Hodson Auditorium, Rosenstock Hall
11:30 a.m.
Lunch, Coblentz Dining Hall
Groups 9-16
12:15 p.m.
Lunch, Coblentz Dining Hall
Groups 1-8
2 p.m.
Orientation Groups, Residential Quad
2:45 p.m.
Community Service Projects, Various Locations
4:45 p.m.
Dinner, Coblentz Dining Hall
Groups 9-16
5:30 p.m.
Dinner, Coblentz Dining Hall
Groups 1-8
6:15 p.m.
Orientation groups & Dinking Ceremony, Residential Quad
7 p.m.
Convocation, Hodson Outdoor Theatre
9:30 p.m.
Residential Community Meetings with your Resident Assistant, Residence Halls 
Download PDF of On-Campus Agenda
Meet the Orientation Coordinators!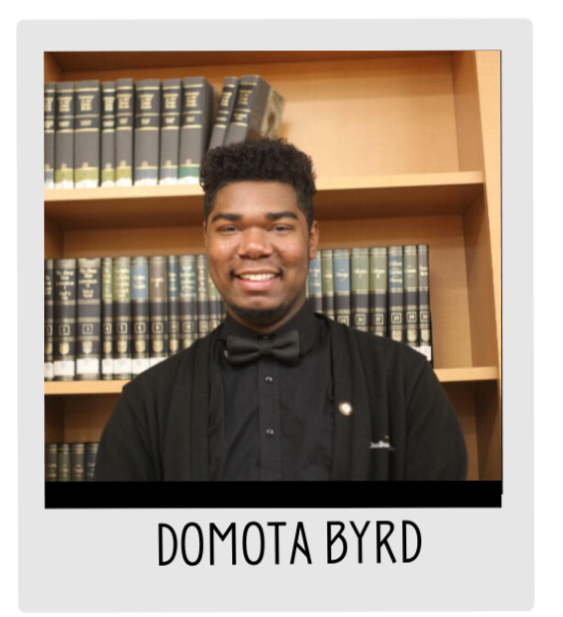 My name is Domota Byrd and I graduate May 2022! I am a political science major from Silver Spring, Maryland. I am also the president of The Black Student Union, and I love to play volleyball!  
I cannot wait for this year's orientation.  I am looking forward to meeting all the new incoming students and showing them the life of a Hood student!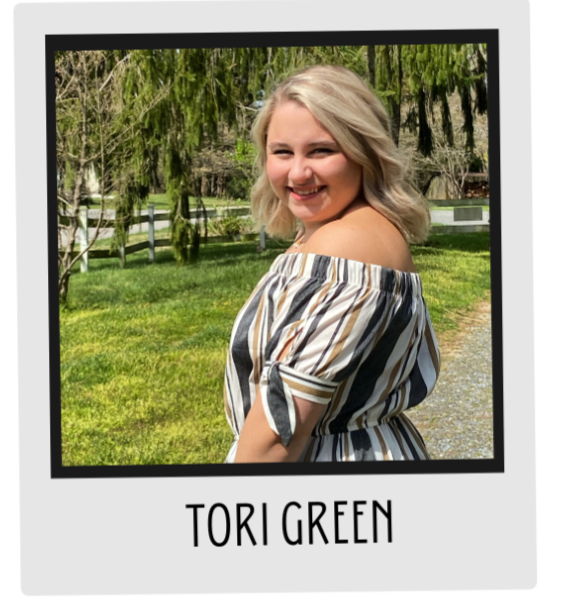 Hi! My name is Tori.  I am a senior this year and will be graduating in May with a Bachelors in Elementary and Special Education. I am from Ellicott City, Maryland, but I live on campus at Hood.

Hood is really home to me, and I cannot wait to share my love for the school with the incoming students this year. I'm excited to help create a great orientation to welcome our new students.

I am very involved on campus and have a love for music. I am in both the Hood Choir and the Chamber Choir, involved in Hood College Student Musical Theatre, and take vocal lessons through Hood. I can easily be found hanging out with friends in the residence halls, in Whitaker or singing my heart out in Brodbeck and Carson Cottage! 
Do you have questions about fall orientation? 
E-mail orientation@hood.edu.
Are you ready to say Hello?
Choose a Pathway
Information will vary based on program level. Select a path to find the information you're looking for!