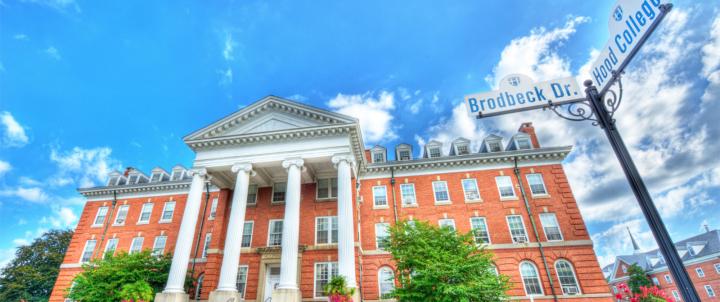 Graduate School Diversity & Inclusion Statement
The Graduate School is committed to developing high-quality educational opportunities for all students. Read the full statement down below.
COVID-19 Update
Due to COVID-19, it is with the utmost concern for the health and well-being of our students, faculty, staff and community at-large that we announce changes to our visits and events starting fall 2020.
Graduate School Fall 2020 Business Hours
 
Regular Business Hours | Monday - Friday from 8:30 a.m. to 5:00 p.m.
* Please note that the Graduate School will be operating remotely until January 4, 2021.

Graduate School Visit Protocols
Prospective graduate students wishing to visit campus must complete an online appointment scheduler form to schedule an appointment.

Graduate School appointments may be conducted virtually and in person. 

In-person visitors will be required to provide their own masks and wear them during the entire visit. Visitors not having a mask will be provided one. Refusal to wear a mask indoors will result in denial of services.

All pre-scheduled, in-person visitors will be directed to arrive at the Graduate School on the third floor of the Apple Building. They will be greeted at the front door at that location by a Graduate School member. 

Visitors may meet with the Graduate School team member at that location and begin the campus tour from that location.

In the case of early arrival, the visitor will be asked to wait outside the Graduate School. 

Drop-in visitors may arrive at the Graduate School. Exterior signs will alert visitors that they must be wearing a mask during their visit. They will be instructed to knock on the door (as the door may be locked). Once masks are in place, a staff member will welcome them into the office. Arrangements will be made to accommodate their interests (materials, tour, etc.), as possible. 
Graduate School Contacts


 
For general questions, please email gofurther@hood.edu
Recent events on our campus and in the larger U.S. have compelled The Graduate School at Hood College to examine our office's culture and to take actions against racism and divisive culture. We affirm that Black Lives Matter. We also believe that education has the power to improve lives. But education, like many benefits in our society, is not equally accessible to everyone. Underrepresented and marginalized groups have been experiencing inequity for centuries. However, The Graduate School is committed to developing high-quality educational opportunities for all students, especially students of color and students from other marginalized and/or historically underserved communities. As a team, we are committed to diversity, equity, inclusion and justice (DEIJ) for all people. To that end, we are taking action by:
Improving our projected culture and practices in recruiting, welcoming and serving diverse populations of graduate students. This requires reviewing our services, resources and leadership opportunities, including the recent appointment of a diversity-inclusion liaison on our team (

Vanessa Solis

).

Supporting the DEIJ mission through education of faculty, staff and students, such as cultural sensitivity trainings and mental-health listening sessions, in addition to recruiting outside speakers with expertise in DEIJ practices. 

Evaluating our internal culture and practices to ensure we are doing all we can to be a more inclusive workplace.
We acknowledge the intersections across race, gender, economics, sexuality and educational equity, including the "digital divide" in online and hybrid education which disproportionately impacts students of color.  Most importantly, The Graduate School stands with the Hood College community against racist actions and violence against people of color and transgender individuals. This means that we are committed to engaging with our campus and local communities in tough conversations about inequalities, identify the signs of systematic racism and develop effective solutions.  We choose to be part of the solution, rather than part of the problem. We welcome your ideas for improvement—share them with us. 
Are you ready to go further?