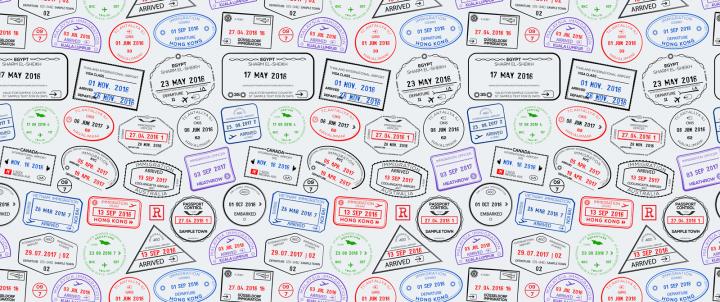 Download The Hood College Accreditations & Academic Rankings E-Flyer
(You can take this flyer to your visa embassy interview appointment to provide an overview of Hood College's academic rankings & accreditations)
Applying For a New F-1 Student Visa
If you are not a U.S. citizen, a U.S. permanent resident, or hold other legal status, you need an F-1 student visa to study in the United States. Visas are issued by United States embassies and consulates not Hood College. You cannot be issued an I-20 until after you have been accepted to Hood College and complete the proper paperwork. 
The I-20 Application page will explain the process of acquiring your I-20 from Hood College. 
Once you schedule your visa interview appointment, remember that you must bring the following documents to present to the consular officer:
A consular officer will interview you to determine whether you qualify for a student visa. The officer may request additional documents, which you may bring to your interview, such as evidence of:
Your academic preparation, which may include transcripts, diplomas, degrees, or certificates from schools you attended and standardized test scores required by your U.S. school,
Your intent to depart the United States upon completion of your program of study,
Demonstrate you have accessto $32,000 per academic year to support your studies, live, and travel. If you require a dependent F-2 visa, please certify an additional $7,500 for each dependent such as a spouse or child. Please refer to the documentation requirements if an I-20 for your F-2 dependent is needed. *Please note: F1 counseling admits will need to show

$34,000, and doctoral admits will need to show $38,000. The d

ependent rate ($7,500) is the same, regardless of degree.
When you receive the SEVIS (Student and Exchange Visitor Information System) I-20 form you will sign Line 11 on Page 1, then take all three pages of Form I-20 to the U.S. Embassy or Consulate nearest you to apply for an F-1 student visa. Since you may need to provide certification of financial support when applying for a student visa we recommend that you obtain duplicate certifications of all financial documents.
If your visa is approved, you will receive an F-1 stamp in your passport. Some U.S. Embassies will place your I-20 in a sealed envelope and staple it to your passport. It is recommended that you do not open this envelope. The immigration officer at the U.S. port-of-entry will open the envelope and check your documents when you arrive. Check your visa for errors, such as your date of birth or before you leave the U.S. Embassy or Consulate.
You may not enter the U.S. on your F-1 visa more than 30 days prior to the report date on your I-20.
Upon entry into the U.S., a Customs and Border Protection Officer (CBPO) will create an electronic I-94 record of the non-immigrant arrival. The CBPO will also provide an admission stamp directly in the passport which will be annotated with the date of admission, class of admission and admitted until date. It is very important to keep the original I-20 with you during your travels as the CBPO may ask to see it upon your arrival to the United States.
Send the following items to receive an I-20 for your F-2 dependent 
Copy of the dependent's passport
Copy of the marriage certificate if the I-20 is for a spouse or copy of birth certificate(s) if the I-20 is for a child or children under the age of 21.
Original financial document such as a bank statement showing an additional yearly amount of $7, 000 for each dependent. Depending on the primary source of funding for the F1 student, these funds may need to come from the F1's own sources. Upon receipt of these documents, the Office of International Student Services will issue an I-20 document for each dependent and a new I-20 document for the F-1 student. The student is the signatory for the dependent(s) I-20. The dependent will use the I-20 document to apply for an F-2 visa.
Scholarship documents showing your financial guarantee (if you are being supported by a scholarship). If you are a SACM student, you would need a valid financial guarantee letter.
If you have a sponsor who will support your education, you will need to complete the affidavit of support and provide bank statements as discussed previously  
Please upload the copy of financial documents as part of complete your I-20 application
For more information
Ms. Amani Al-Dajane, Director of International Student Services and Primary Designated School Official (PDSO) at pdso@hood.edu.
Congratulations on your decision to study in the United States. Nonimmigrant students who come to the United States to study must follow specific rules. However, different rules apply depending on your student type and education level. Learn about the Student and Exchange Visitor Program requirements here.
Prospective F-1 students must have the financial resources to live and study in the United States. This includes being able to cover the cost of tuition, books, living expenses and travel. Read about demonstrating financial ability here.
Apply in Advance: This process can take some time. Check for visa wait times in your home country. If there are no appointments available in your area, you may wish to pursue an expedited appointment.
Practice Conversational English: You need to be comfortable explaining yourself and having a conversation.  For example, be able to tell the interviewer Hood College is located in Frederick, Maryland. Whatever happens, stay calm and positive.
Dress Professionally: Make it clear you care about the interview and its outcome.
Know Your Course of Study: Be able to explain why you want to study in the United States as well as why you chose Hood College and your particular course of study. You also want to clearly state how your degree will help you with your career goals.
Have Your Documents Ready and Organized:
I-20

Acceptance letter

Financial documents or proof of financial support

Passport valid fort at least 6 months

SEVIS payment receipt

Photos for visa

Completed visa application (DS-160)

Transcripts or mark sheets, and diploma

Test scores such as GRE, TOEFL, IELTS
Have a Financial Plan: You will need to pay for tuition, housing, food, transportation, books, and so on. Therefore, have a reasonable plan that will allow you to explain how you will pay for your education and living costs, such as you or your family's savings, and any scholarships you may have received.
Explain Your Ties to Your Home Country: Since you are applying for a student visa, you want to explain you will be returning home after studying in the USA. For example:
Your family

Property/businesses you may have

Employment

Long term professional goals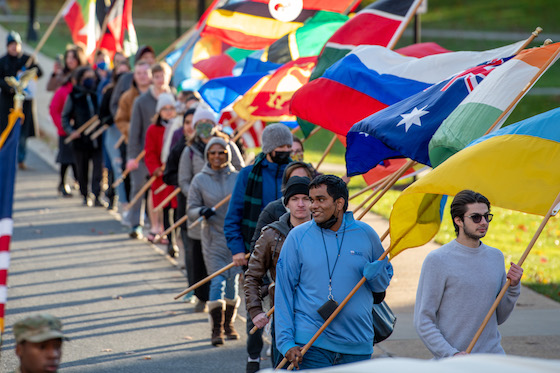 International Education Week
Hood College is proud to celebrate our vibrant international student community.
International Students
Language & International Studies
Student Life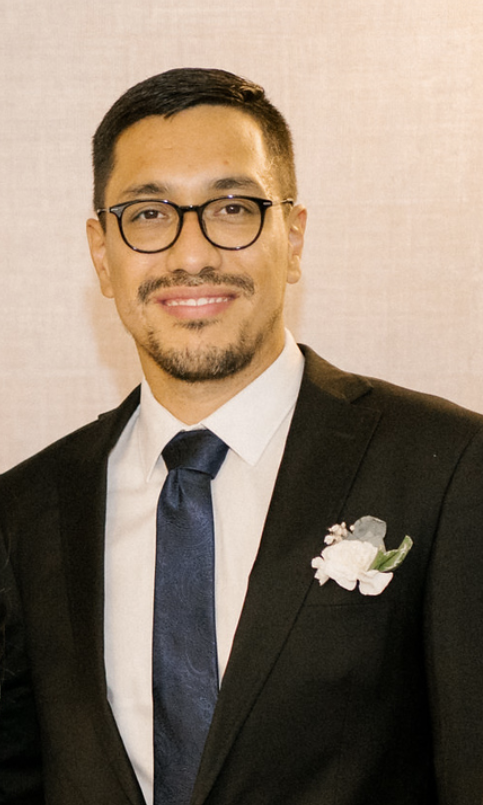 Mario Mora, M.S. Information Technology
Graduate School Graduate Student
"I chose Hood College because this program completes the skills set I have acquired over the years by enabling me to explore and reinforce methodologies that I can use to develop greater quality on the work I do."
Academics
Student Engagement
Math & Computer Sciences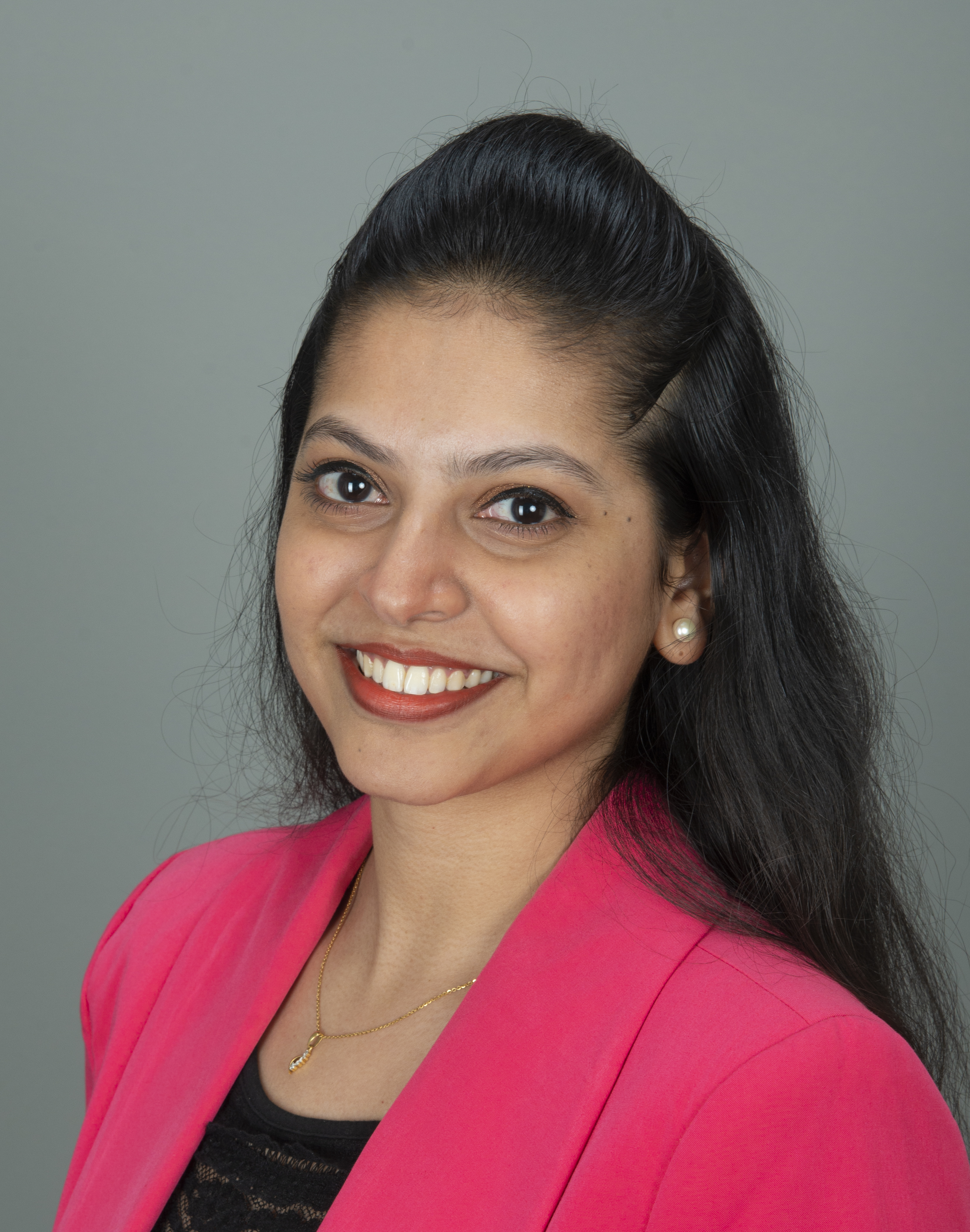 Arundhati Naikavde, M.S. MIS
Graduate School Graduate Student
"Participating in Hood College activities and being engaged has helped my personal and professional growth"
Academics
Student Engagement
Math & Computer Sciences
Business
Are you ready to go further?