Rojan Kundey and Alexander and Chandler Gurzick
Faculty
Rojan, Chandler and Alexander pose with their red dinks under the pergola.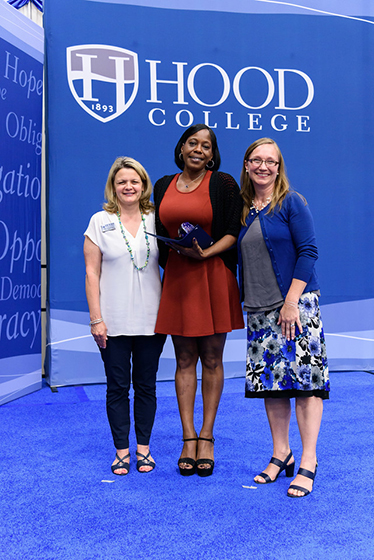 Hood College prides itself on a strong sense of community with not just students and faculty, but all who work behind the scenes.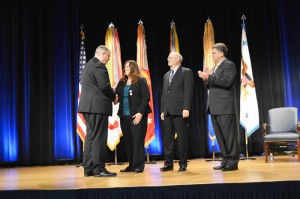 Kathleen Berst was awarded the Department of Defense Distinguished Civilian Service Award.
Are you ready to say Hello?