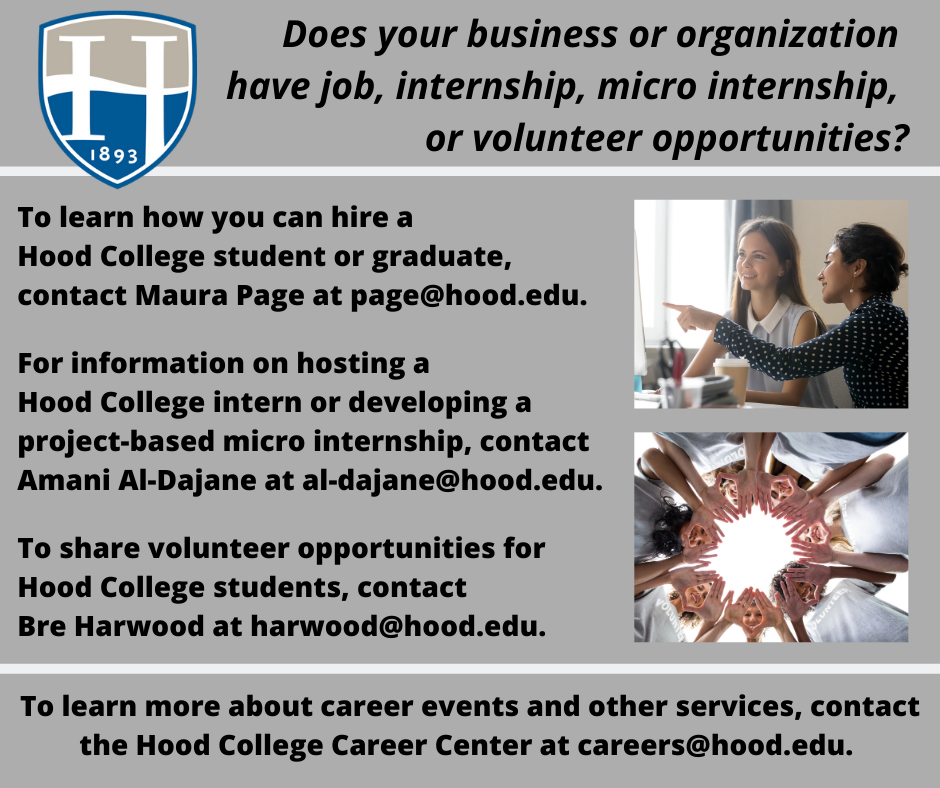 Hire a Blazer!
Do you need exceptional people to fill jobs, internships, project-based micro internships, or volunteer opportunities? Let us connect you with talented undergraduate and graduate students as well as alumni with the skills you need to move your business, government agency, or nonprofit organization forward!  
To recruit students or alumni, contact Maura Page, Employer Relations Manager, at page@hood.edu. 
To find an intern or to develop a micro internship, contact Amani Al-Dajane, Assistant Director, at al-dajane@hood.edu.
To meet students interested in volunteer opportunities, contact Bre Harwood, Career Programs Manager, at harwood@hood.edu.
The Career Center is excited to connect students with Blazer alumni!  If you are a Hood College graduate, who would like to recruit students for employment, internships, or volunteering, let us know!