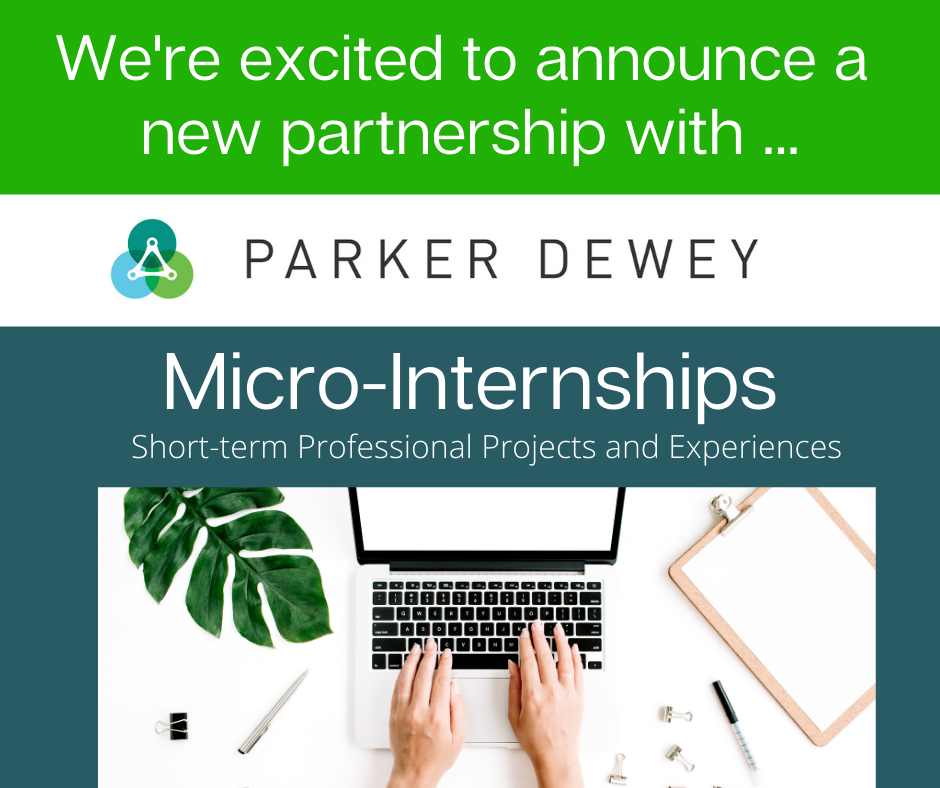 New For You - Paid Micro-Internship Opportunities
Innovative companies across industries are using Micro-Internships to identify, connect, engage, and hire high potential college students and recent graduates. These short-term, paid, experiences can help you:
explore careers and new ways to use your major
build your resume with meaningful work
grow your network as you get to know potential future employers
offer you income while you develop a portfolio that demonstrates your skills and abilities
Create a profile, search for opportunities, and apply all through Hood's Parker Dewey site.  Find projects in social media, data clean-up, competitor and product research, content creation, and more. Click here to get started!