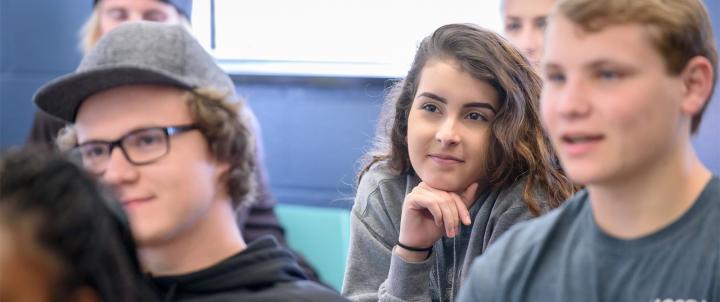 Josephine Steiner Student Success Center
The Josephine Steiner Student Success Center  includes Tutoring, Student Success Coaching, and the Accessibility Services offices who are here to provide support to you!
The Student Success Center seeks to empower students as they develop into successful independent learners and provide targeted academic supports for known areas of academic difficulty. Student Success provides students with supports in academic skills building, academic advising and mentoring, writing and mathematics assistance and accessibility support services. The Student Success Center focuses on the goals and needs of each individual student as they discover the interconnectedness of their academic programs and their personal goals.
Phone: 301-696-3569
Fax: 301-696-3452
Monday - Friday | 8:30a.m. - 5p.m. 
Extended hours, Wednesday | 5 - 7p.m. 
Rosenstock Hall, Suite 330
Click here to learn more about our Spring 2021 relocation to the newly renovated Hood College learning commons.
Are you ready to say Hello?
Choose a Pathway
Information will vary based on program level. Select a path to find the information you're looking for!