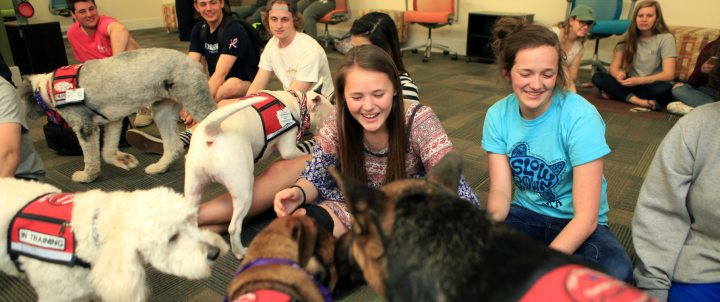 Hood College Health & Wellness
Hood College has numerous resources to support the health and well-being of students.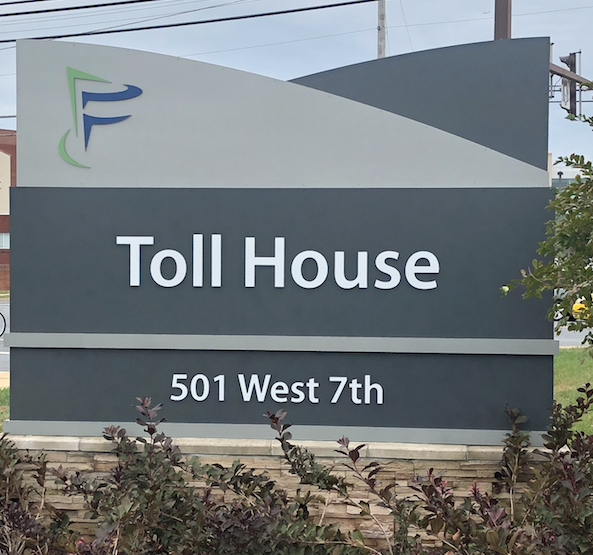 Access to health and wellness services is one of the most important things we can provide for you! Our partnership with Frederick Health provides the following services for all Hood College students. Most services are at no cost to you. Physicals, flu vaccine, TB testing, x-rays and lab processing for STI testing and Pap tests may have associated fees and can be billed through a student's insurance.
Primary Care -- including routine healthcare and referrals, as needed
Urgent Care -- including treatment for illness and minor injuries
Sports Physicals
Women's Health --  pregnancy testing, supportive education, and STD testing/treatment
Men's Health --  supportive education and STD testing/treatment
Health and Wellness -- including immunization and referrals, as needed
COVID-19 testing - only available for symptomatic students if recommended by the provider 
While many services are covered by the College, others such as physicals, flu vaccines, TB testing, xrays and lab processing for STI testing and pap tests may have associated fees and can be billed through a student's insurance. All students are required to have health insurance. If you need help getting insurance, please email wellness@hood.edu or contact the Frederick Health Department at 301-600-3124 to learn about resources that may be available to you. 
Hood College Health Services are provided at Frederick Health's Toll House Site
Address: 501 West 7th Street Frederick, MD 21701
Use this map to help you get to Hood College Health Services 

To access the Health Center, use the ramp behind Blazer Hall and across from the Observatory to cross onto the Frederick Health campus. Please note that while construction on Memorial is happening, there may be storage pods blocking your view of the ramp and you may need to walk a little further to see it. Once you cross onto the hospital property, use the sidewalk to reach 7th St then use the crosswalk at Toll House Ave to reach the urgent care building. Health Services are located inside the urgent care building.

 
Hours of Operation: Monday - Friday 8 a.m.- 8 p.m.  Saturday - Sunday 8 a.m. - 6 p.m. 
Health Services are available while classes are in session, August - May.
Phone: 301-698-8374 - Option 1 for Hood Health Services, then hold for Health Services.
Fax: 301-698-0182
See the Counseling Services page for all the information on counseling services available through the Hood College Counseling Center and for counseling resources available in the Frederick community. 
College is an exciting time, but it's also a time of greater independence and responsibility. Many students work to help cover the cost of attendance, and some have family responsibilities to manage in addition to their coursework. Trying to manage these demands can be difficult! While college can be emotionally challenging, it's still possible to enjoy the experience and grow from it!
If you have no experience with mental health challenges
Even those who have not experienced mental health problems in the past should begin to think ahead and take steps to help ease the emotional challenges of starting a college journey.
Establish a self-care routine to include getting adequate sleep, maintaining good nutrition and engaging in regular exercise to keep your mind and body in good condition.
Learn about available academic, health and mental health support services, where they are located and what they provide. These services are there to help all students and can be a valuable resource to prevent academic or health problems before they start!
If you have a diagnosis or history of mental health challenges
Having a clear plan for how you will manage your mental health care when you start college can be essential to support your wellness or recovery, ensure your safety and maximize your success. If you already know that you will need regular visits with a therapist or prescribing clinician to maintain your care, discuss this with your current provider. They may be able to continue working with you through a telehealth format or help you find providers and support options in your new community.
It's important to remember that mental health symptoms are unpredictable — no one plans to have a crisis, and it can be unpleasant to think about, but the best time to develop a crisis plan is when you are doing well. Talk with your mental health provider about how you will deal with emerging problems or use this tool to create your crisis plan.
Experiencing a mental health crisis at college
If you notice that your mental health is negatively impacting your coursework or your daily responsibilities, letting your advisor, the Dean of Students and/or counselors know early on can be helpful. Some mental health issues are temporary and may improve with adjustments to your schedule or care strategies, allowing you to successfully complete the semester.
If you have questions about the mental health resources available at Hood College for undergraduate students, graduate students or faculty and staff, please reach out to wellness@hood.edu.
Content provided by the National Alliance on Mental Health.

Amanda Dymek serves as the Director of Wellness for Hood College. In her role she supports the wellbeing of Hood's undergrad and graduate students, faculty and staff through programs and policies. Specifically, she has led campus-wide walking challenges, mindfulness programs, and hosted events to build community in the aftermath of the COVID-19 pandemic. Amanda received her masters of science in public health from the Johns Hopkins Bloomberg School of Public Health in Baltimore, MD. After receiving her masters and prior to coming to Hood College, Amanda worked in community nutrition and employee wellness. 
Office: Apple Resource Building, room 4
Phone: 301-696-3439
Favorite healthy foods: Radishes, chickpeas and herbal tea
Ways you manage stress: Walking along the stream at Baker Park, cooking, drinking tea on my deck
Current wellbeing goal: Write 1 letter to a family member or friend per week. 
Call 9-1-1 for emergency response. 
Call 211 to connect with a community resource specialist 24/7. They can help manage stressful situations and can put you in touch with local organizations that provide critical services that can improve—and save—lives. 
Call or text 988 to be connected with help and support during a mental health, substance use, or suicide crisis. 988 is available nationwide!
National crisis hotlines and online services: Put these in you phone contact list in case you ever need to help a friend.
National Suicide Prevention Lifeline 1-800-273-8255 or call/text 9-8-8
The Trevor Project (LGBTQ Suicide Hotline): 1-866-488-7386
Trans Lifeline: 1-877-565-8860
Crisis Text Line: Text HOME to 741741
Crisis Text Line for Students of Color: Text STEVE to 741741
Are you ready to say Hello?
Choose a Pathway
Information will vary based on program level. Select a path to find the information you're looking for!