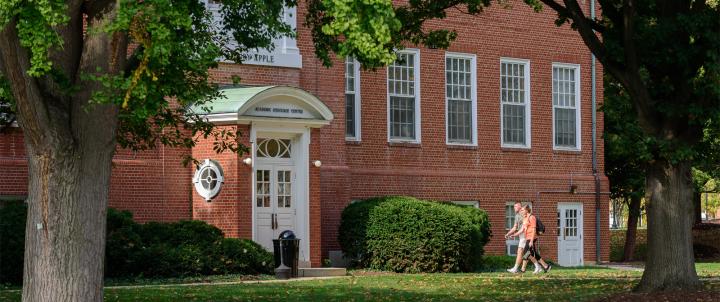 The Graduate School at Hood College provides career professional development opportunities for graduate students — whether attending part time or full time, or working toward career advancement or an entirely new profession.
An important step in your career development is to take advantage of Hood's Career Center that is here to assist students with their professional development. Use the Career Center to explore helpful professional development tools such as Handshake, as well as civic engagement, internships, and employment opportunities both on and off-campus.
Click here for graduate specific resources or schedule an appointment here.
The Graduate School provides special grants and financial support to students who wish to pursue special research and creative arts projects as part of their degree program. Funding can be used for travel or to purchase equipment and supplies. 
Hood College offers a number of graduate assistantships that provide tuition and stipends for teaching and/or research assistance. Workships that provide partial tuition remission are available in academics, athletics and student life. 
Each Hood College graduate program provides specific professional development opportunities as part of their academic degree program in the form of internships, practicums, and field/lab work, both on-campus and off-campus, in addition to the graduate assistantships and workships listed in the section above. For more information, contact the program director.
The Hood Graduate School offers annual networking events and professional development opportunities for graduate students to help them make professional connections and earn valuable career skills:
Many international (F-1) students are interested in internships (or CPT). There are a number of resources for securing such an opportunity after the F-1 student has completed his/her first year of coursework. If you would like to schedule an appointment to discuss CPT or OPT opportunities, email Dr. Oh, Director of International Student Services.
Many students opt to pursue internships with businesses; federal, state and local agencies; and nonprofit organizations in the Frederick, Baltimore and Washington, D.C., vicinities. Learn more about the internships completed by Hood graduate students on the individual program pages.
Are you ready to go further?